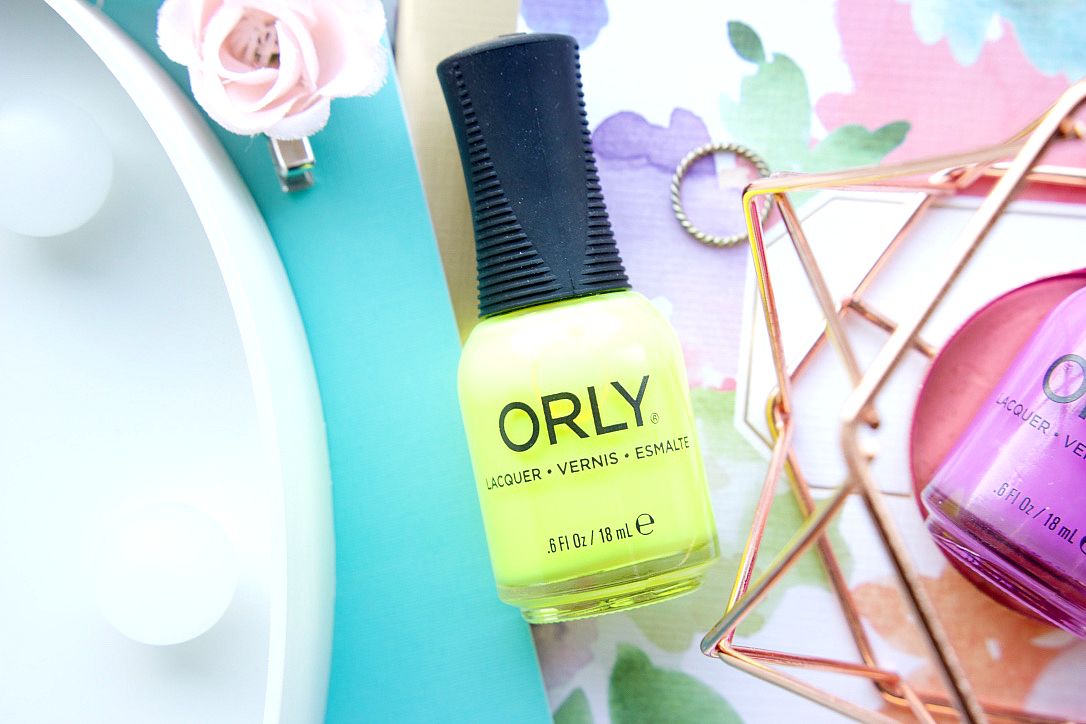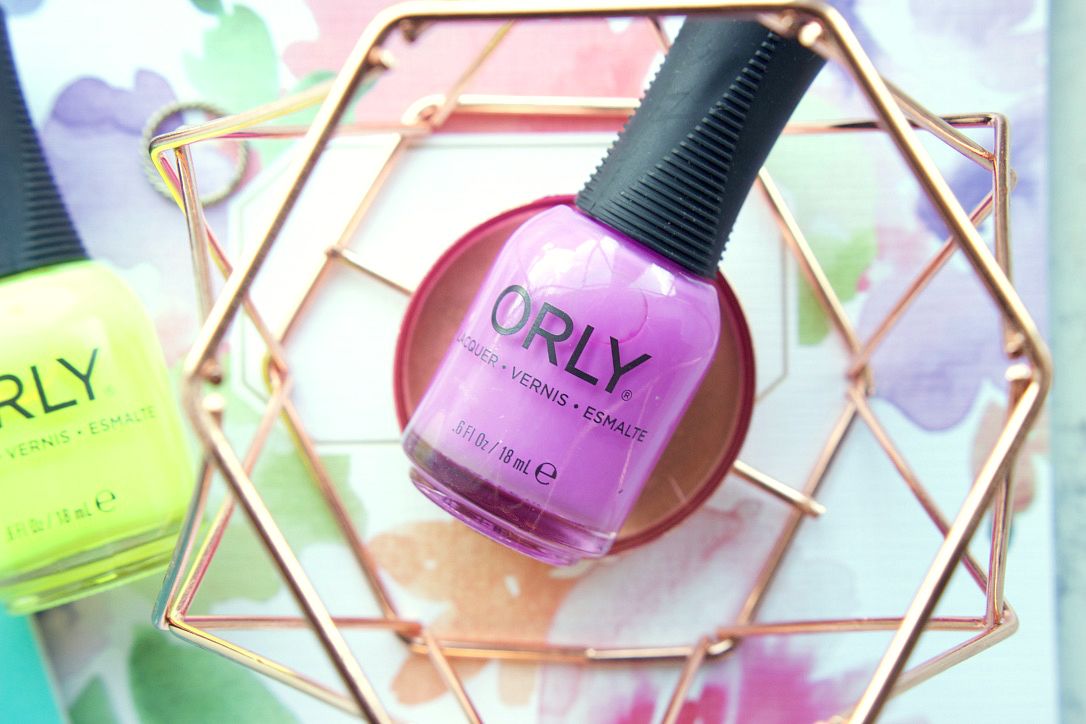 For the past week I feel like my nails have been brighter than the sun! I was recently sent a couple of polishes from the new
Orly Pacific Coast Highway Summer 2016 collection
, in particular the super bright, almost neon 'Road Trippin' and the pretty purple 'Scenic Route'.
The range actually consists of six polishes in total, a collection of yellow/orange/pinks and purples to reflect the summer time. The polishes come in the normal Orly Lacquer, which I was gifted and which claims to last around three to five days, the Epix Flexible Color, lasting six to 10 days and the Gel FX, which claims to last 10 to 14 days.
Orly isn't a brand I get to try very often but I am really impressed. £10.90 admitedly is a lot more than I would spend on a polish but the bottle sizes are huge and the lids long and slender to ease application. I wasn't keen on the brushes on these polishes though. I have now gotten so used to wide, fanned out brushes, which help distribute the polish more easily that I'm really not used to normal brushes anymore. I found these brushes picked up a lot of excess polish and even after wiping the brush on the rim, more excess polish would make its way down the middle of the brush, blobbing out onto the nail. The yellow in particular, which is always a tricky colour to work with. I always find yellow polishes need quite a few layers to get a good, streak free finish. I probably used around three or four layers of the Orly yellow and it did start chipping in around two days, nothing too dramatic until probably the fourth or fifth day where I was able to peel off an entire nail of polish.
The colour is fantastic though, it's a real pop against the purple as I wore them together. It's so bright and fun that I was able to forgive the extra layers needed as everytime I looked at my nails I just got a sharp hit of summer vibes.
The purple polish is definitely fun and bright too, just not as much as the yellow. It looks fab with the yellow but would also look fab on it's own if you wanted something a little less out there.
Overall I loved wearing these polishes as they really do scream summer. I was a little disappointed with the brush and excess polish but can certainly get over that thanks to the great colour pay off.
Have you tried any of the Orly Pacific Coast Highway Summer 2016 collection?
*This post contains PR samples