Here we go again, Barry M putting out yet another new range of polishes, not that I'm complaining! They're releasing so many polishes that I literally cannot keep up, I had no idea these were coming so it was a complete surprise to see them sitting there on the shelves of Boots in all their peachy/nudey goodness.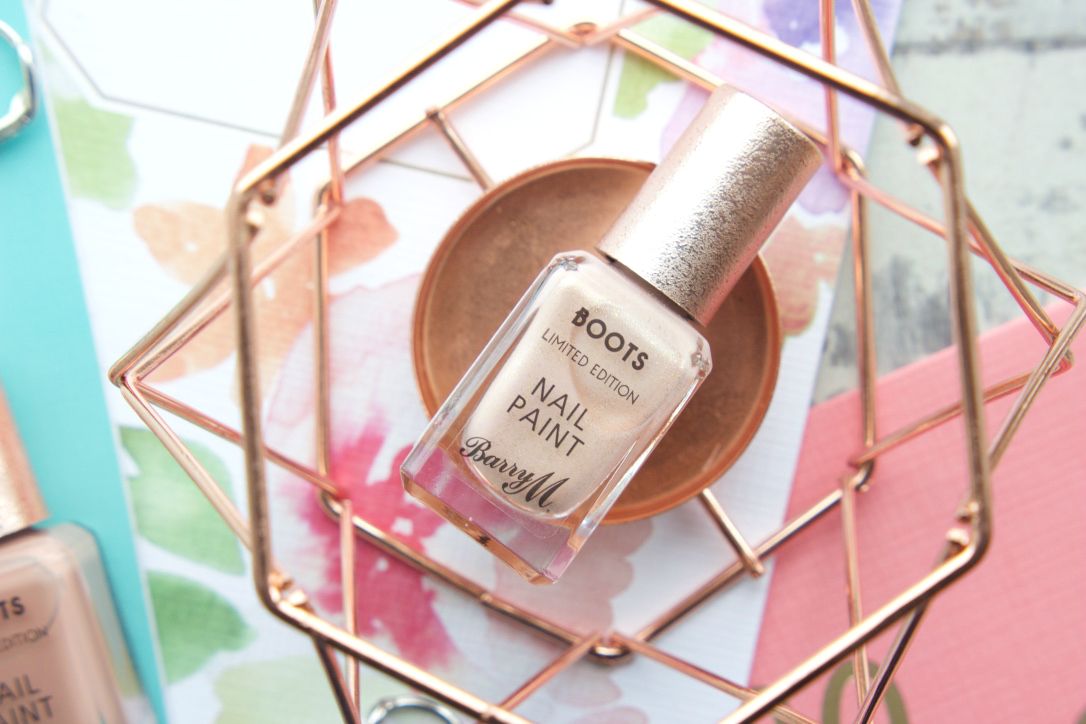 There are actually four new summer 2016 polishes in the range, two of which are exclusive to Boots and two are exclusive to Superdrug. I definitely think Boots got the better of the two shades. Beachy Keen is a dark nude colour but Golden Sands is the showstopper as it is such a lovely peach shade with a hint of gold shimmer.
These aren't your typical summer colours. When you think of summer polishes you think of the ones I featured
last week from Orly
, brightly coloured and very out there but these polishes are the complete opposite, yet they've still got a lovely summery vibe.
Beachy Keen applies like a dream as most Barry M polishes do. It has a lovely glossy finish too, while Golden Sands dries matte. You need a couple of layers to build up a nice finish and so you can't see the nail underneath but the finished look is so, so pretty and it catches the light really well. Individually both polishes are gorgeous but together they work so well. They're the perfect alternative summer shades too, ideal if you're going bright with your outfit or bikini and want something a bit more subtle for your nails.
Have you tried the new Barry M Limited Edition Boots Summer 2016 Nail Polish? Let me know in the comments.