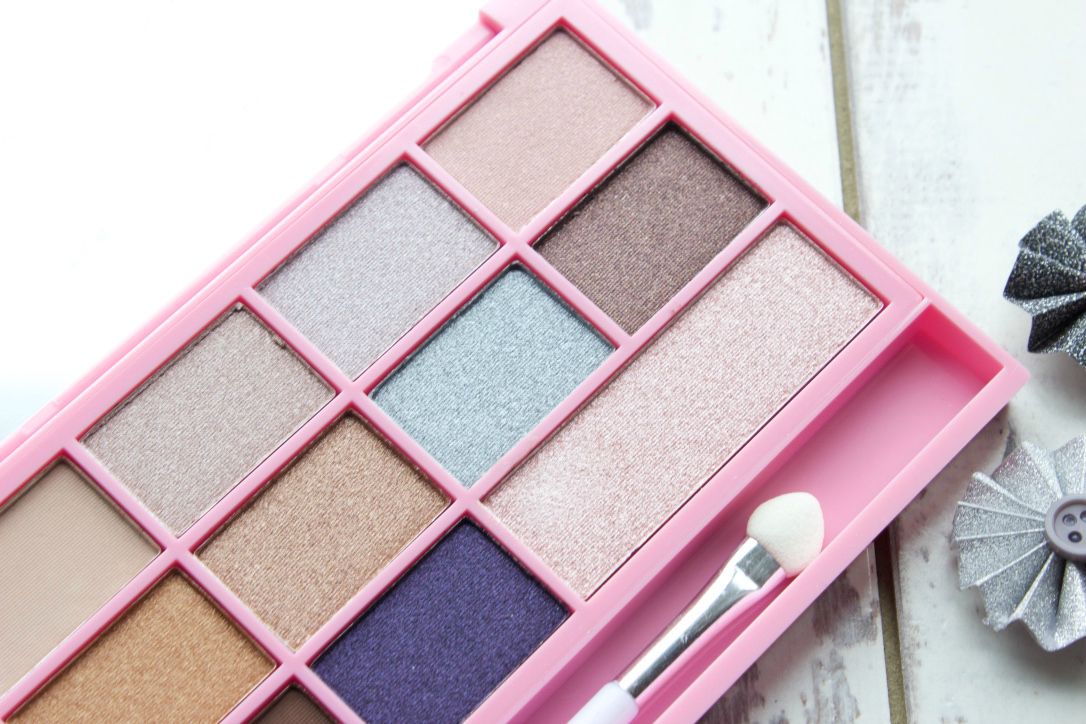 Back at the beginning of the year I was absolutely raving about
Makeup Revolution's Naked Chocolate palette
. It was full of gorgeous shades and it had a slight chocolatey whiff about it as well. I was devastated when I accidently broke the hinge but carried on using it until I think I left it in a hotel room, argh! I did order another one to replace it and love it just as much! When the brand released a couple of new palettes recently, including the
Pink Fizz palette
, I knew it would be pretty fab!
I was very kindly sent the Pink Fizz palette and on first impressions it's not a palette I would usually go for shade wise. I usually go for neutrals/browns/nudes etc but Pink Fizz is full of super shimmering and matte pinks/golds as well as a couple of browns. I was immediately drawn to the brown shades of course but to change things up a bit I have been experimenting with the prosecco pink fizzy sort of shades and actually really like them.
They're super pigmented and blendable and perfect for the upcoming party season. I would have liked it to come with a better brush as I don't think anyone is keen on those horrible eyeshadow sponges but other than that I'm super impressed with this palette. The shades stay put all day and I think they'll suit anyone! You probably won't find any pink eyeshadows in my collection so this palette is staying firmly part of it now and I'll be whipping it out this New Year.
Have you tried the new Pink Fizz palette? Let me know what you thought in the comments.
*This post contains a PR sample.