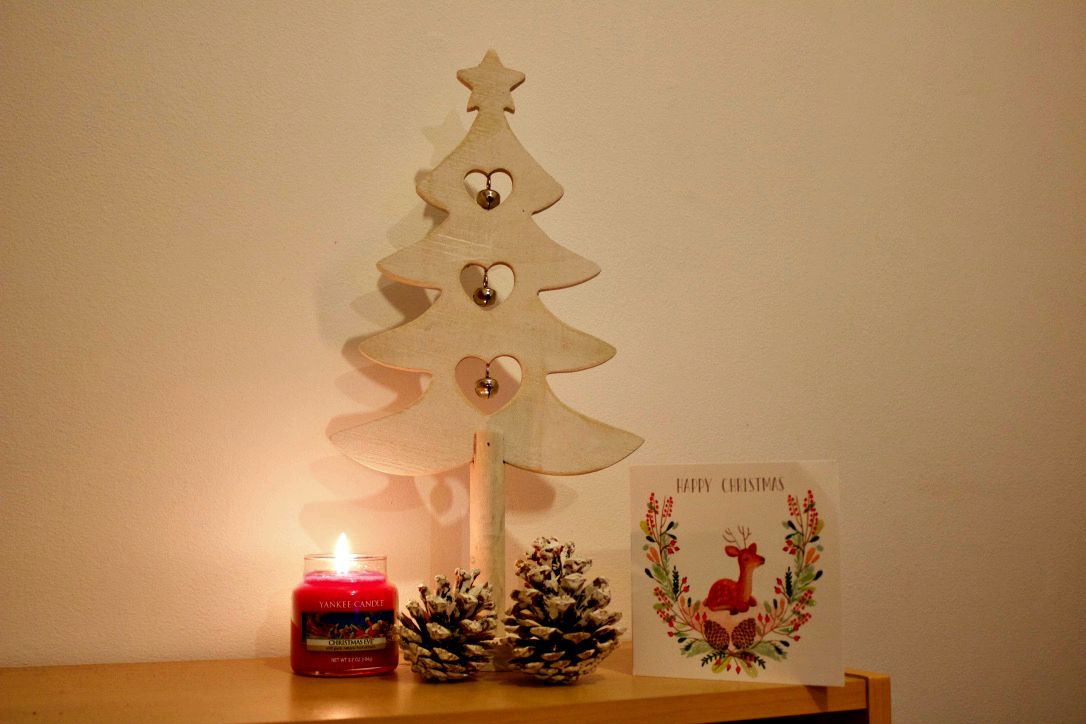 If you saw my post about
decorating the Christmas tree
earlier this week, you'll know how much I love it and now that I live in my own place I also get to make the house a little more festive as well.
To help spread the festive cheer a little further it's a nice idea to use ornaments. I was recently sent some
Christmas decorations
by the lovely people at Debenhams, including this
woodland reindeer
and
Christmas tree
and they're currently sitting pride of place on top of a couple of bookshelves. You can dress them up with candles and other winter-themed pieces and Christmas cards.
So, what could possibly be better than seeing Christmas in front of your very eyes in your own home? How about smelling it...Christmas candles are my absolute favourite and looking around my living room, I can see I might have a bit of a Yankee Candle problem, a Christmas-themed Yankee Candle problem to be more specific. Christmassy candles are perfect if you don't have a real Christmas tree that's giving off that lovely pine smell.
As well as ornaments and candles you can also go all out with wreaths, garlands and even Christmas-themed bedding - you know the Primark set I mean!
What do you do to make your home feel more festive?
*This post contains PR samples