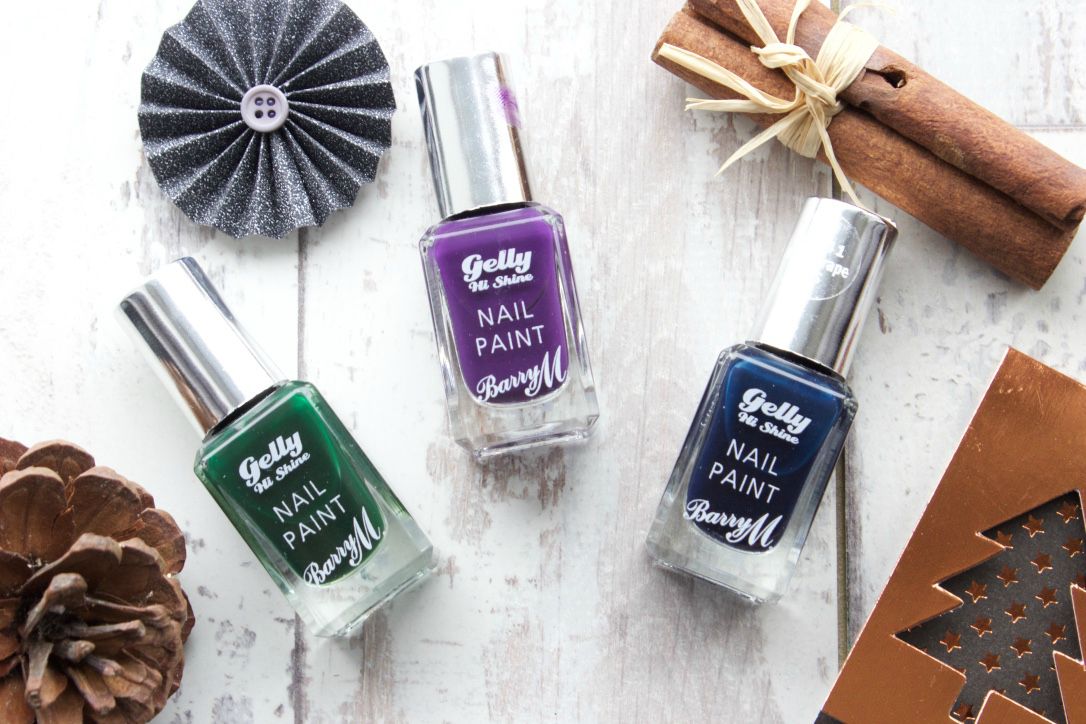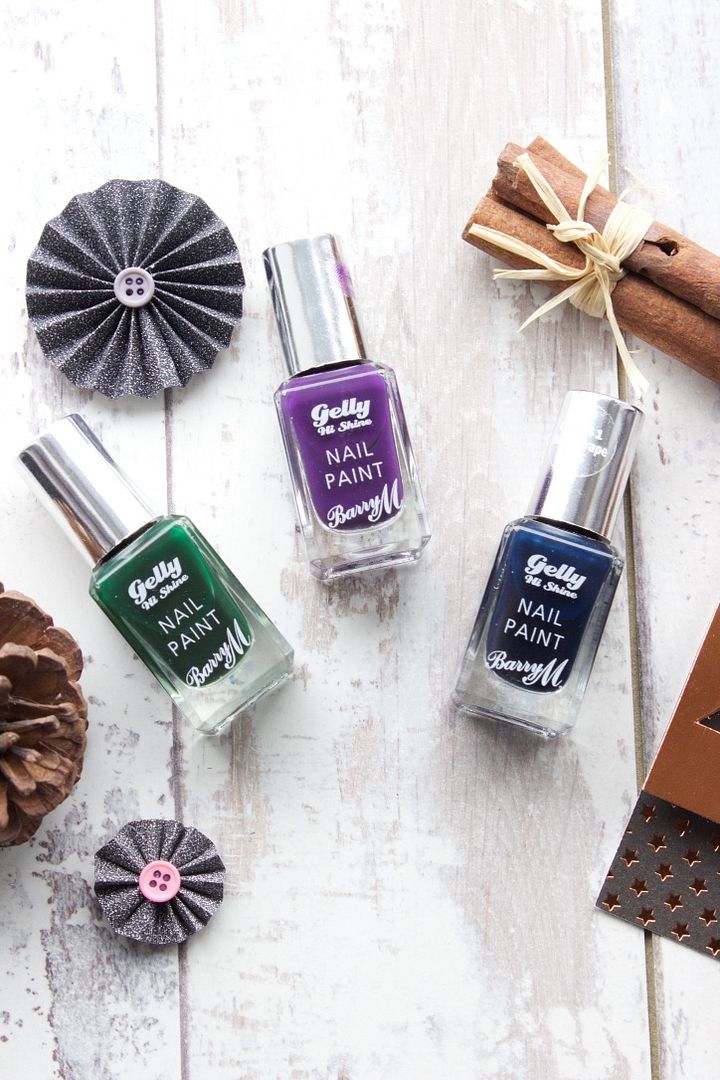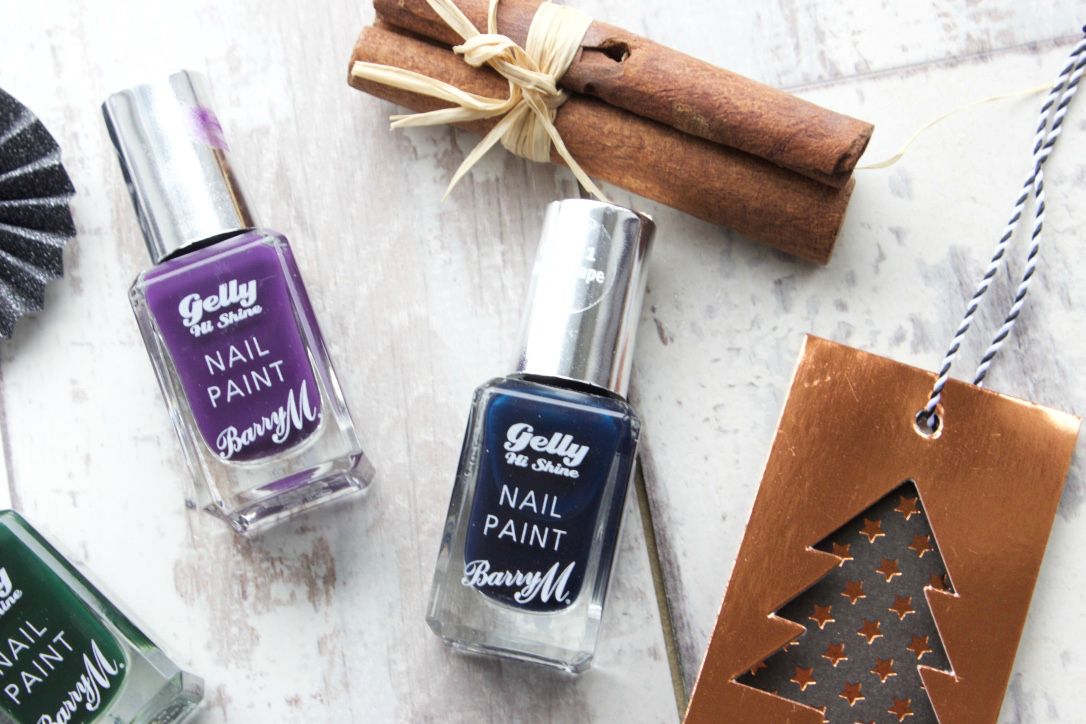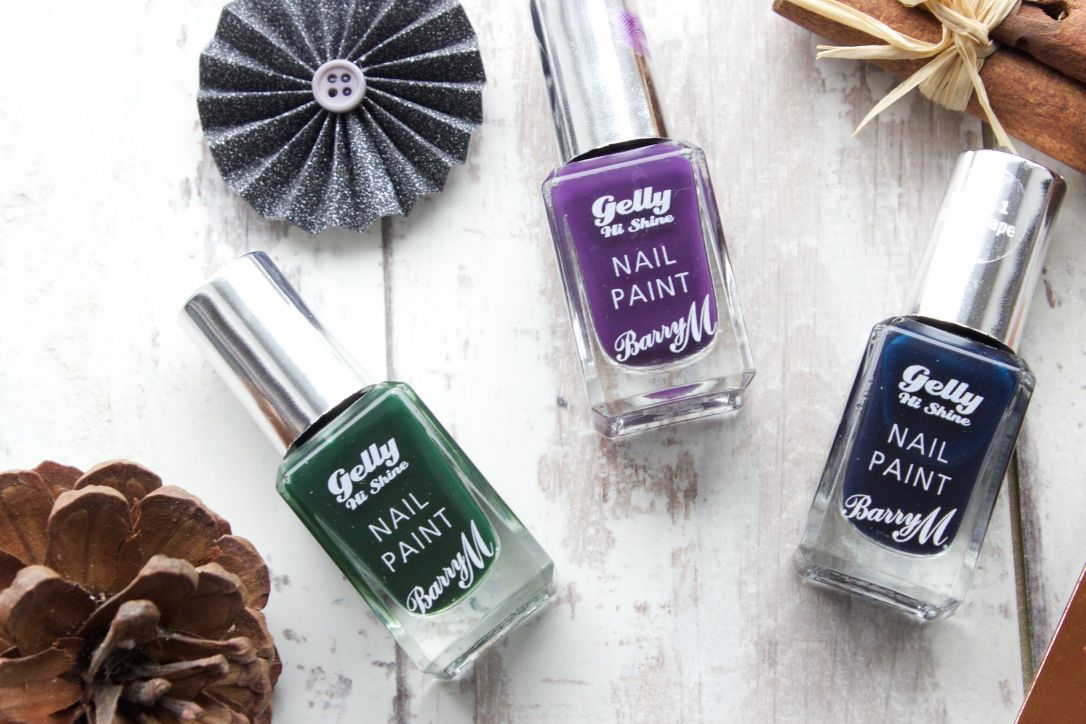 Most years I dedicate a blog post to Christmas/festive nails and this year is no different, but I also thought I'd include a post for 'alternative' Christmas nails for those who want dark and moody nails to match their soul at this time of year. I'm joking obviously, it's for those that don't fancy going down the traditional red/green/glitter route and want something a bit different.
Sitting among the usual festive shades were a couple of
Gelly polishes
from my good 'ol faves Barry M, that I thought would be perfect for this alternative look. I picked up Black Grape, which is a deep, dark blue, Black Pistachio, which is actually a green, but not your traditional Christmas tree green, it's much darker and Plum, which is pretty much what its namesake says.
These shades are perfect if you're not feeling particularly festive. They're very dark shades and it's pretty tricky to tell the green and blue apart from a distance but they all work really well together or even used individually.
Black Grape and Black Pistachio are newer shades to the range as they had much wider brushes than the Plum shade. I much prefer the wide brush versions as you can coat the whole nail in one go. They all apply really nicely though and dry super quick, leaving a really glossy, shiney finish.
Overall I'm loving the alternative option when it comes to festive nails, it's a nice change from glitters, but for those who do like something mroe traditional, I'm hoping to have something to suit you nail-wise coming soon!
What are your go-to alternative Christmas nails?