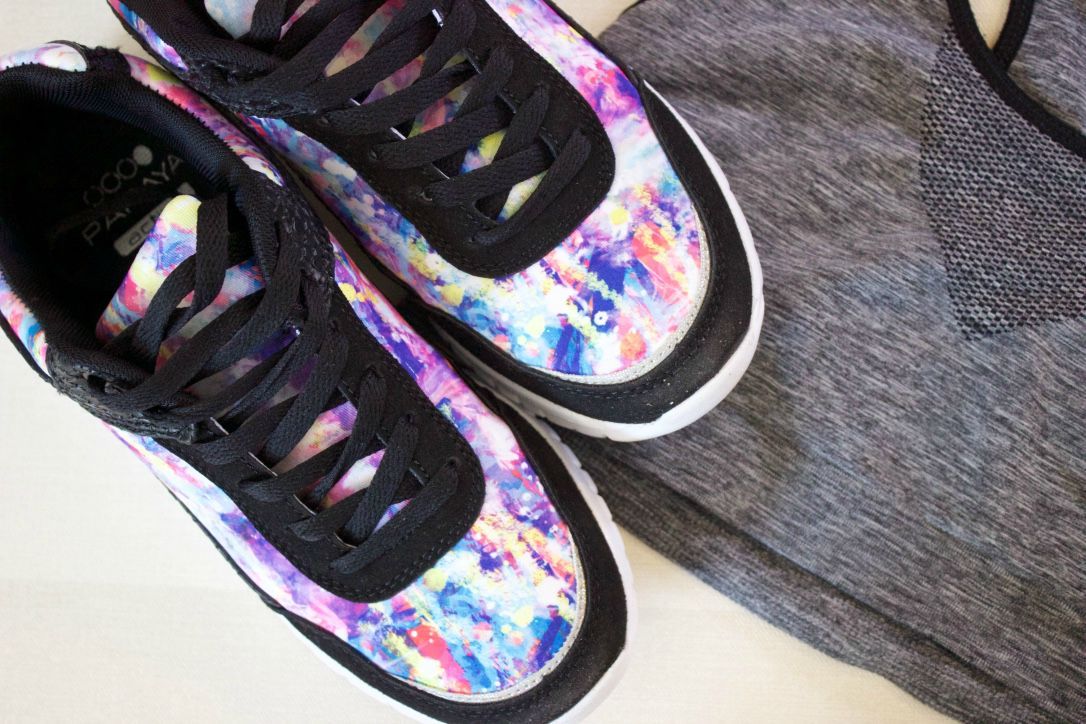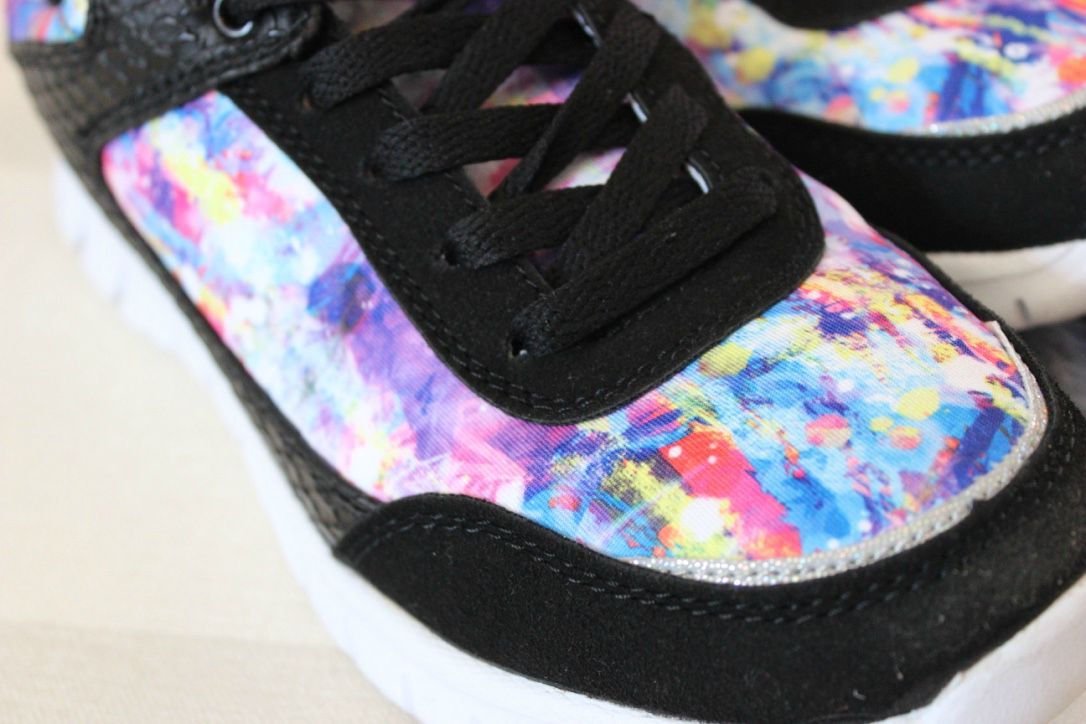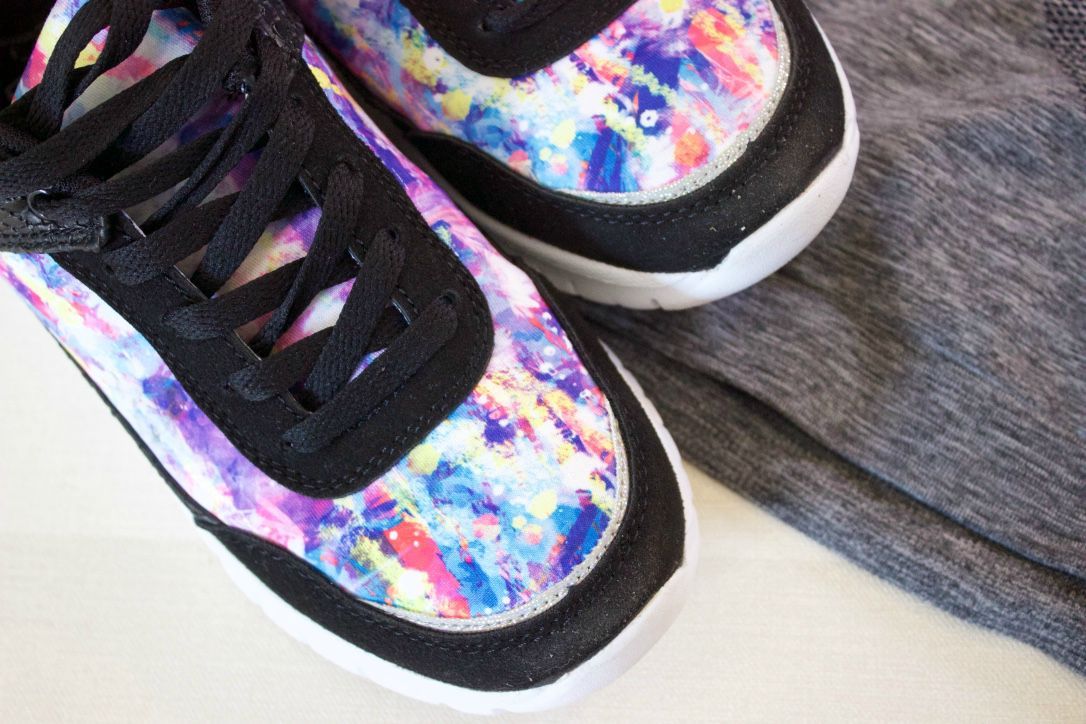 I thought the days of me buying proper trainers were long gone. I remember when I was younger and pestered my mum for the 'latest' trainers, which were so ridiculously priced. Some kind of Reebok if I remember correctly. Oh dear.
These days I'm more of a skinny jeans and ballet pumps or Converse kind of girl, until I started exercise classes earlier this year. It started as some kind of unofficial New Year's resolution to get myself out of the house for an evening and now it's Yoga as much as I can and aerobics once a week.
I was doing spin classes from around February until very recently but got a bit bored of them if I'm honest and thought I'd try something new. The trainers I had for spin weren't 'proper' ones, they had quite soft soles so I needed something a bit sturdier for aerobics. I knew I didn't want to splash out stupid amounts so I headed straight to Matalan as I'd spotted trainers in stock earlier in the year, unfortunately there weren't many still in so I headed to the website and the Splash Print trainers caught my eye almost immediately thanks to the graffiti/paint splash almost Aurora lights-esque patterning.
They really stood out on the website and funnily enough stood out in my aerobics class too! They're super bright and funky and I love the bold colours against the black trim.
I've never reviewed trainers before but these are super comfy while still being supportive around the ankles. I know they're not exactly your high end training/running shoes but they're in keeping with this new breed of 'fashionable' trainers and for the price they do the exact job I need.
What do you think of the Matalan Splash Print Trainers? Let me know in the comments.