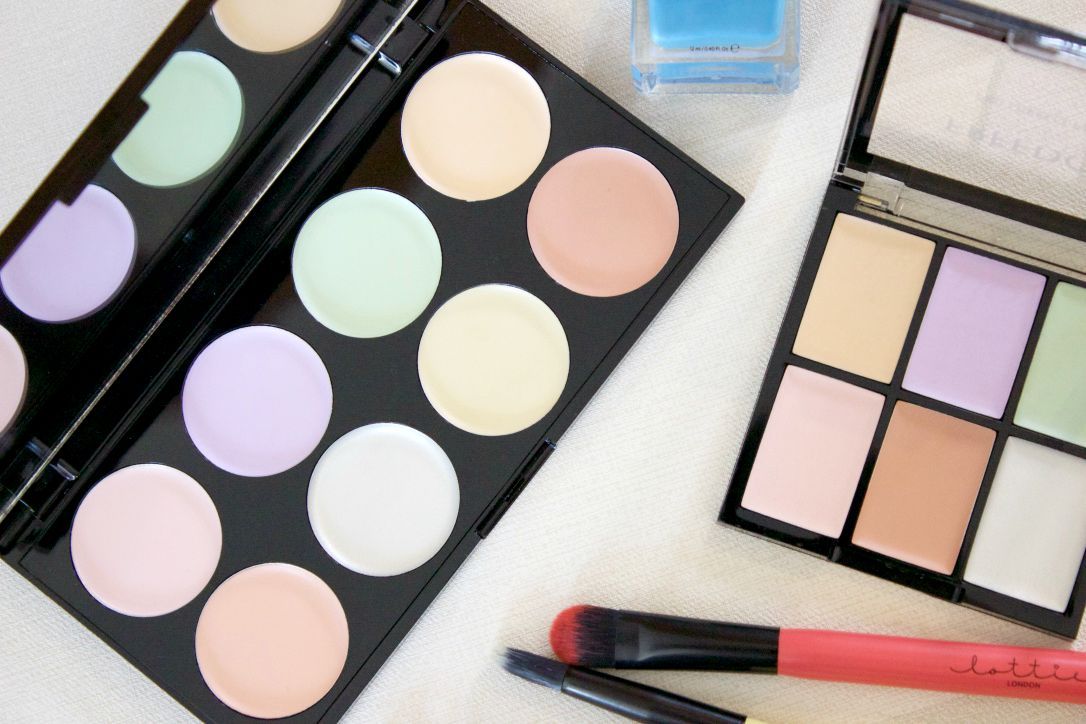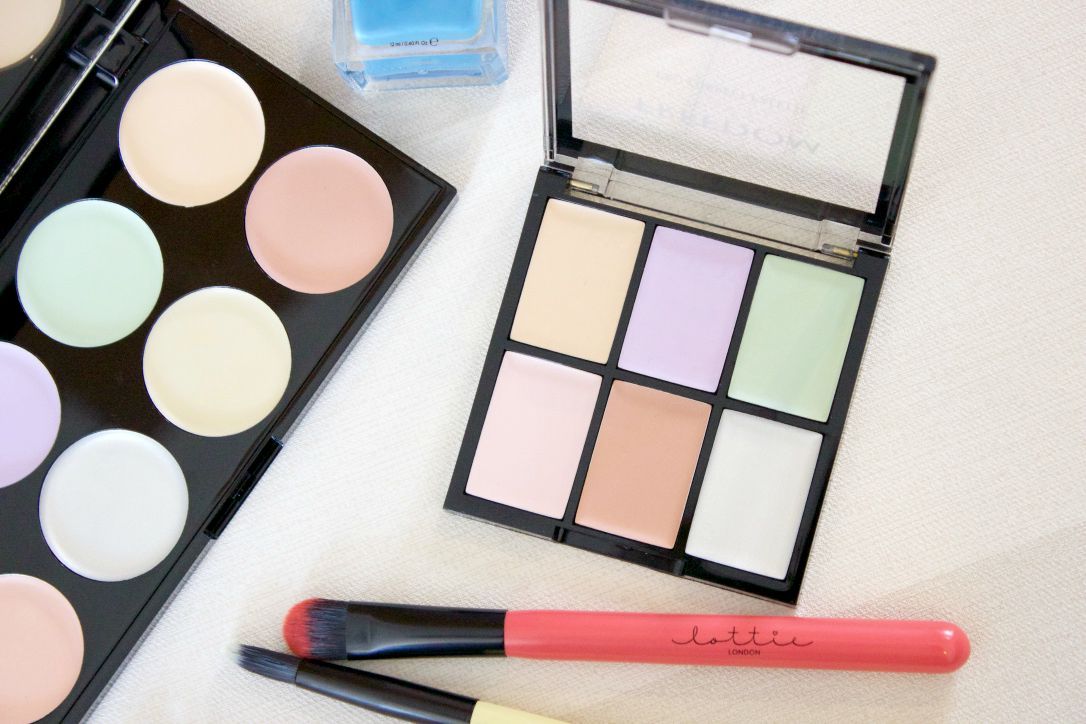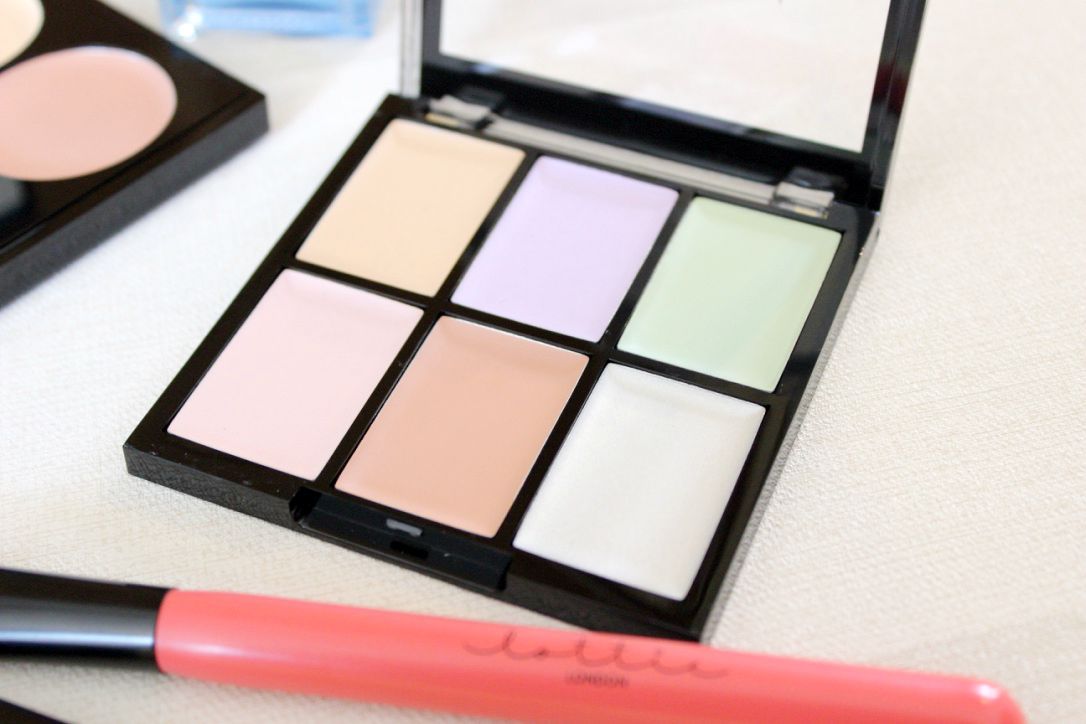 I'm not sure if it was intentional but these two products from Makeup Revolution and Freedom Makeup seemed to be released at similar times. They do similar things and contain similar colours for correcting so I wanted to see if there were any differences between them when it came to use and how they worked.
At £6, the Makeup Revolution palette offers eight different shades for all your correcting needs. The pinks brighten, lavender neutralises yellow tones, green neutralises redness while the orange neutralises blue tones. The peach will help balance discolouration and the white adds a natural highlight as well as brightens. The cream covers dark areas and the brown balances ashiness in medium to darker skin tones.
The colours I'm mainly interested in are the green, white, peach and cream. There are a few too many peachy colours for me and the description of a brown shade isn't too accurate, as it's more of a dark peach.
The £5 Freedom Makeup palette contains six shades. The product description on the website doesn't actually tell you which colour does what and I can't see it on the packaging anywhere either so for a normal, non-blogger person, this might be a bit confusing. I'm following along the same lines as the Makeup Rev palette and assuming the shades do the same things.
I'm not usually too keen on creamy palettes like these as they tend to pick up odd little bits of fluff and hairs from the brush, making them look very unappealing. I would prefer if the palettes came with proper concealer brushes too as nothing from my own stash really worked.
My skin isn't the best at holding foundation as it is. I usually have to use a VERY light layer otherwise it ends up drying and going crumbly so I was hesitant about using these correctors under my foundation. I was hoping they'd conceal and correct nicely and that my foundation would sit on top looking smooth and lovely but alas, it did not! The shades from both palettes didn't sit too well with my foundation and I found them difficult to blend. In particular the green, which was still showing through as I put such a light layer of foundation on. For someone with a lot of redness, that's not great. I also found that the dark under my eyes wasn't really covered either so was a little disappointed.
Personally I think the products are pretty much the same but in different packaging, the brands are sister brands after all and made by the same people. I've read lots of positive reviews all over the net recently so just because they didn't work too well on me, doesn't mean they won't on other people. I personally think they work better under a heavier layer of foundation than what I use.
When it comes to comparing the palettes, it's difficult to choose an overall winner. For the £6 palette you do get more shades but the £5 one still has pretty much everything you need. The Freedom palette would fit nicely in a small make-up bag or your handbag so if I was to go into a shop and buy either one, it would probably be the Freedom one because of this very reason.
I will soldier on with the palettes and see if I can get them to work for me. I will report back.
Have you used either of these corrector palettes yet? Let me know your thoughts in the comments.