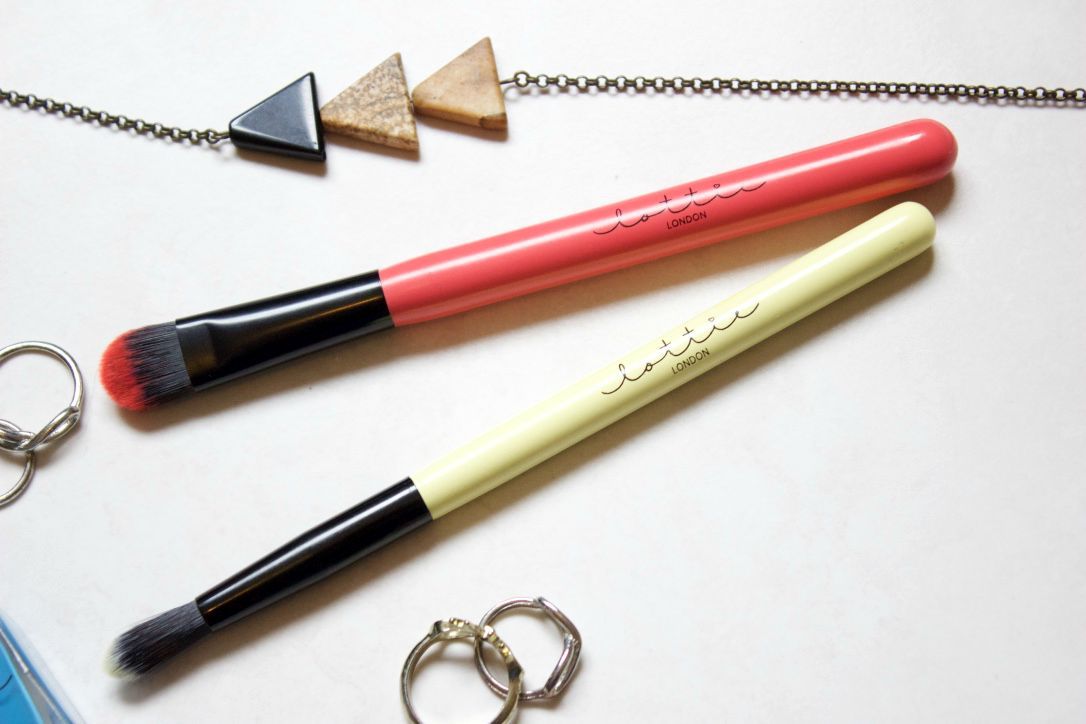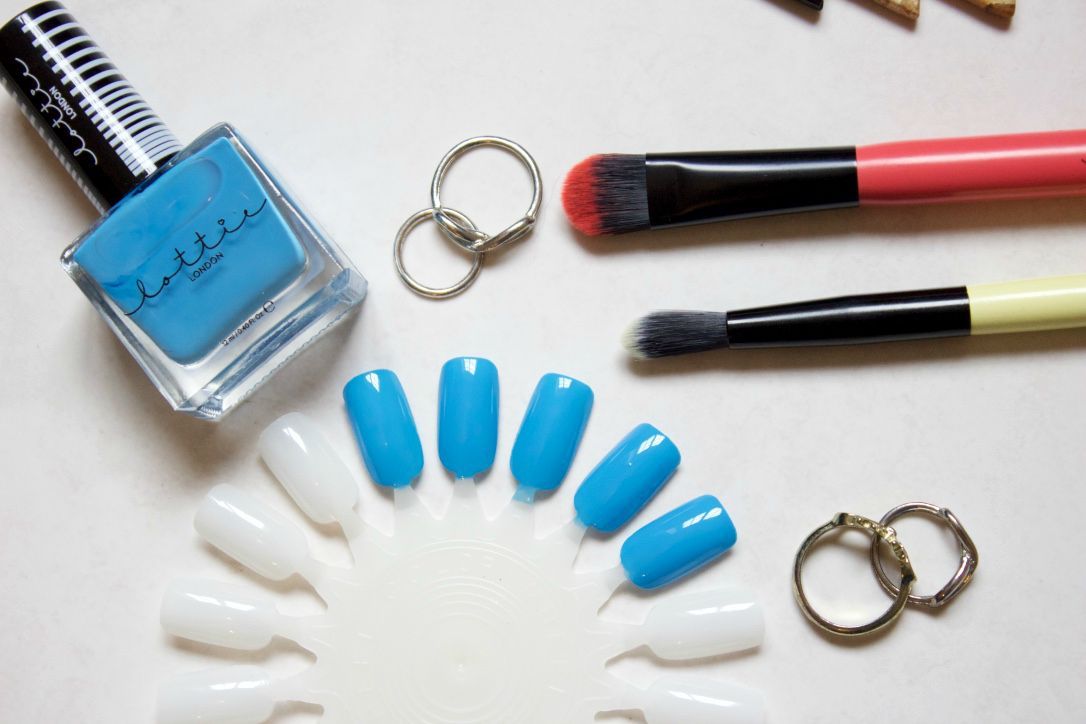 I love discovering new brands so thought this would make a nice little regular feature for products that don't take too much time to test.
I'm pretty sure Lottie London is relatively new, at least it's new to my local Superdrug store here in Weston-super-Mare and I have to say, we are a bit behind the times here. I noticed the stand on a recent visit and it immediately grabbed by eye as it was packed full of colourful products. There was so much to choose from and in the end I decided on a nail polish and two brushes.
I don't exactly need new brushes but I do like to try different ones to see how they work for me. I picked up the red eyeshadow brush and pastel yellow blend brush as I thought these might work well together. The eyeshadow brush actually has a really big fanned out brush, which is great for applying your eyeshadow in one nice swoop, you can then blend it in with the yellow brush. Both have super soft bristles and for £4.99 each they're very budget friendly. I noticed a brush set also on offer alongside lots of other brushes so they are a great budget alternative to higher end brushes.
I picked up the polish 'As If', which is a gorgeous, bright sky blue colour. For £5.99 it's a little more expensive than I usually like to pay for a nail polish but it's a nice big chunky bottle and the application is brill thanks to the super wide brush. It dries relatively quickly and only needs two coats to get the finish above - it looks lovely and shiny and stays in place for a good few days before chipping. It's pretty much everything I want in a nail polish.
I'd definitely recommend checking out Lottie London if you haven't already. It's a great way to brighten up your makeup bag!
Have you tried Lottie London before? Let me know your thoughts in the comments.