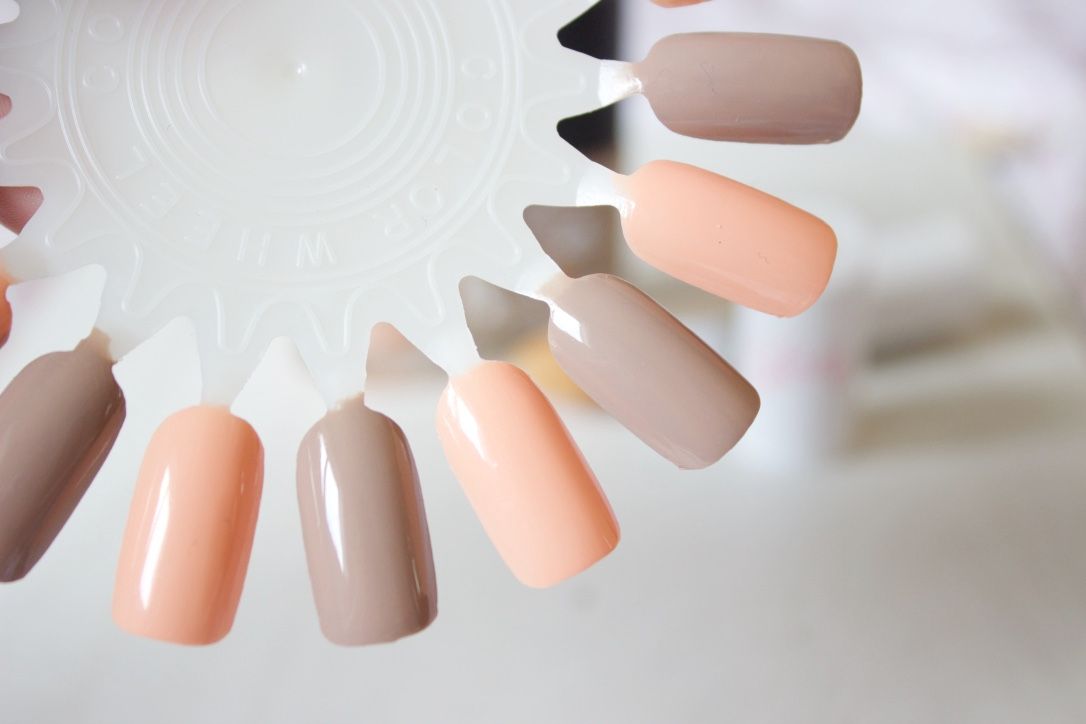 Why did nobody tell me about this collection sooner? I think I'm pretty late to the bandwagon just because I moved house, didn't have Internet for two weeks, which meant these sat in my 'to be reviewed' pile for absolutely ages. At the weekend I FINALLY pulled them out and dusted them off ready for photographing and I am so, so impressed.
Now I do love a nude nail polish and it was tricky to pick between all the shades in the range but I went for 'Goddess,' which is a nude with peachy undertones and a very subtle hint of shimmer and 'Mistify Me,' which is a more chocolatier beige/greige shade. They both work beautifully well together as well as individually. The reason I didn't photograph the shades on my nails was because my nails aren't in great shape at the moment, but I am wearing the polish and have been for a couple of days.
The shades are lovely to apply and I love, love, love the wide angle brush. It just makes application so much easier and I can evenly apply the polish to all my nails. I was also pleasantly surprised to find that they weren't too thin in consistency, which can often be an issue with nude shades. These just needed around two coats and voila! It also boasts a 'lycra' formula, which helps it be chip resistant, anti-fading and long lasting.
They dry pretty quickly and don't stay sticky/tacky afterwards. The polish claims to be chip resistant and I have to say it is one of the very few polishes that hasn't chipped after a day or so. It's remained fully intact for the majority of the weekend and this week, which I'm very impressed about!
Have you tried the new nude range of polishes from Rimmel London and Kate Moss? Let me know your thoughts in the comments.