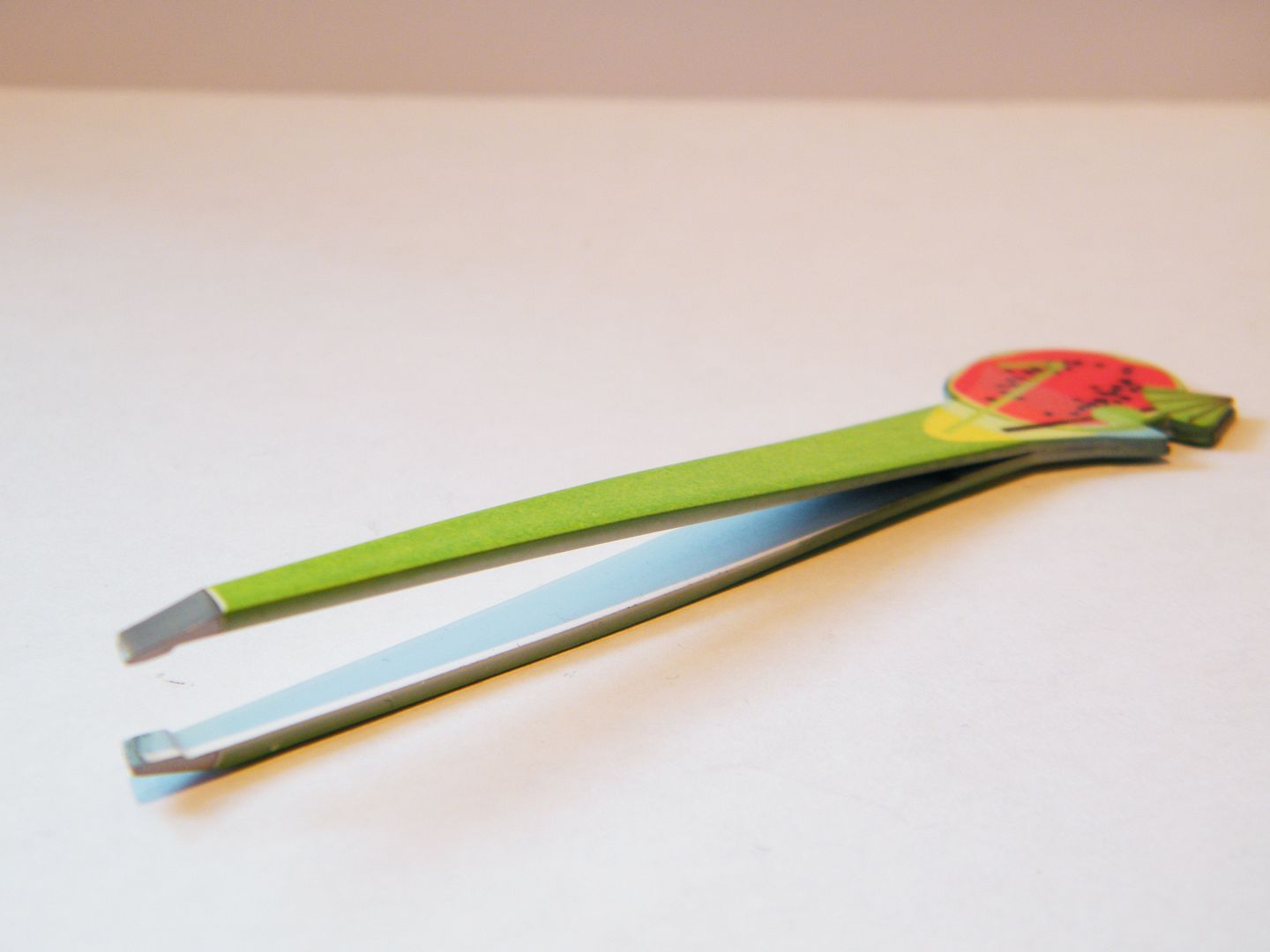 Shavata Totally Tropical Tweezers - £9.75*
I don't think there's anything better than these cheeky, fun tropical tweezers from Shavata!
I was sent them recently for review purposes and I was really keen to start using them as I seem to get through tweezers quite quickly. I've not really splashed out on tweezers before, I've either used ones that come free in some sort of eye kit or ones that have come in beauty boxes in the past. These don't tend to be particularly brilliant and I find they go blunt and a bit useless quite quickly.
I have seen tweezers in stores that have been priced ridiculously, but I don't think you have to pay much at all to find something that will work. The Shavata Totally Tropical Tweezers come in at just under £10, which I think is probably the maximum price I would pay.
These tweezers are a bit stiff to use but I think they'll ease up as I use them more often. They are designed to provide a wider grip area and I did find it a lot easier to grip eyebrow hairs. I did try using the tip of tweezers to grab the hairs but the slanted edges mean you can get in under the hair and really get it all out. It's also really easy to grab hairs in bulk as well.
I think these are a really nice addition to my tweezer collection! I love the Totally Tropical range which also features plain neon shades, glitter and a teeny bikini!
This post contains PR samples