From L to R: Pink Lemonade, Acai Smoothie, Butterscotch Sundae, Cream Soda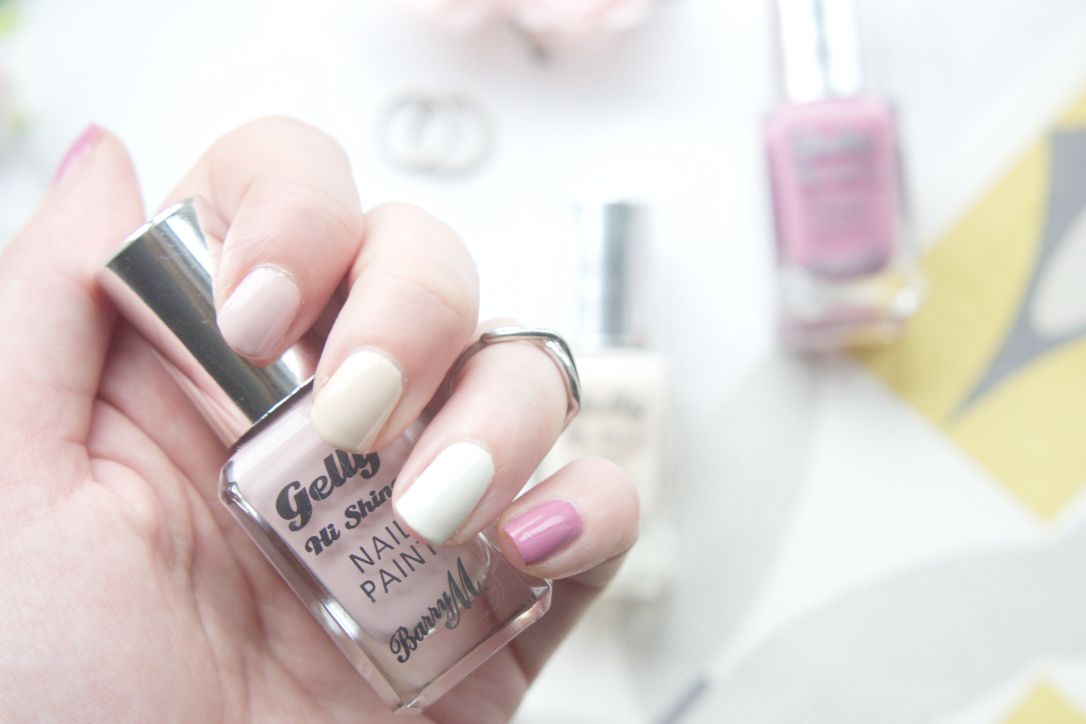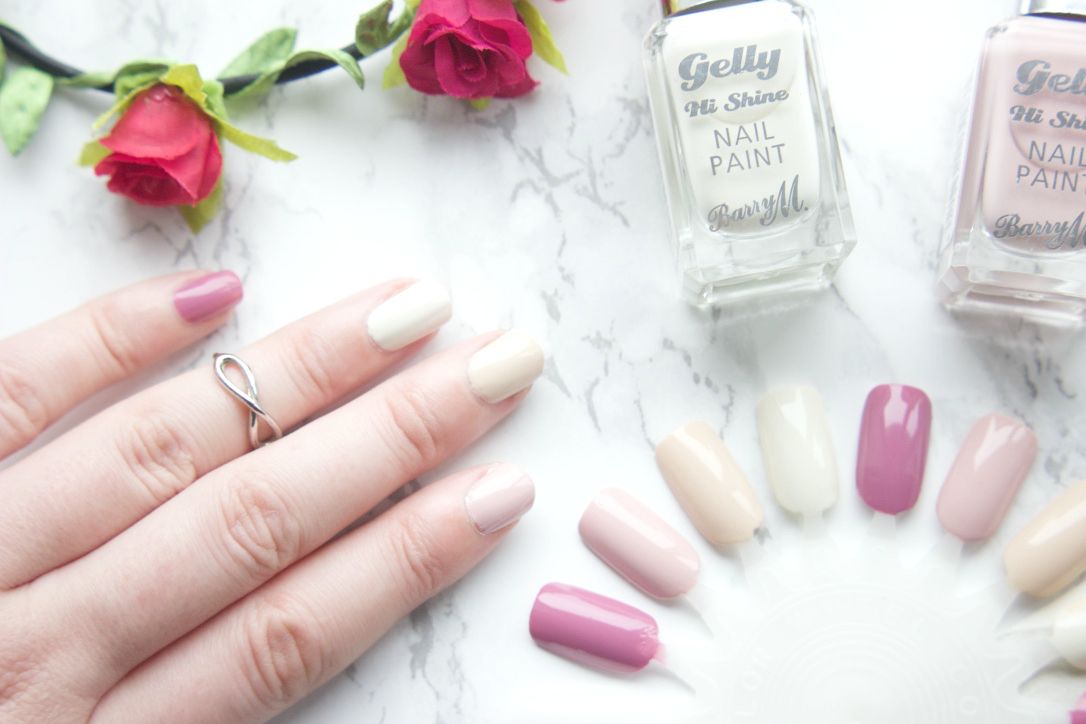 I've been waiting for Barry M's spring offerings to hit shelves for SO long. A few lucky bloggers received them early so I'd been seeing some good reviews and seeing how pretty they were and couldn't wait to get my hands on them. I think I'm officially ready for spring/summer now and I've had enough of the dark winter colours. My nails are well and truely ready for these pretty spring colours as well, they look fab! I just can't stop staring at my nails, the shades are so fresh and bright!
The Gelly Spring Collection is just one of the new ranges to have been released by Barry M recently. It includes four new Gelly shades, Acai Smoothie, which is a dusky pink, Pink Lemonade, which is a really pretty peach/pink, Cream Soda, which is a very pretty off-white and beige/Butterscotch Sundae, which is a gorgeous creamy butterscotch shade and by far my favourite.
As with the other polishes in the Gelly range, these have wide angled brushes to aid application of the polish. The polish also dries really fast, however as these shades are pretty light they do need a couple of coats, which can cause them to chip/smudge a lot easier. I found the Cream Soda and Butterscotch Sundae shades to be slightly thick on application, but I managed to make them work and get a nice finish.
If you've been reading my nail posts for a while now you'll now I usually really put polishes to the test with either the housework or washing up test. You can usually tell if a polish is good or not if it can hold up to potential chipping from dishes and cutlery or harsh chemical sprays. These polishes held up really well under the washing up test, with only very, very slight chipping on one or two nails so I'm super impressed. Once again Barry M have pulled out a fab range from their bag of tricks. The yummy ice-cream/sorbet shades are the perfect pick-me-up on duller days and make me really look forward to spring.
Have you tried the Barry M Gelly Spring Collection? Let me know your thoughts in the comments.