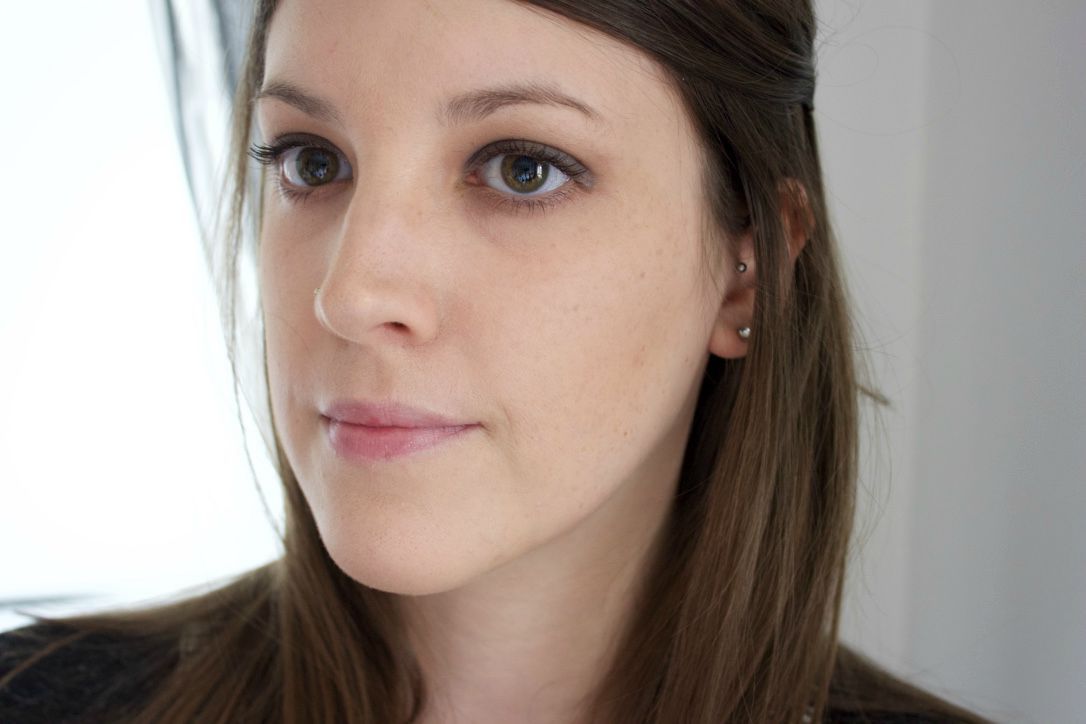 I've been on a bit of a spree of the old Seventeen stand in Boots recently. I think it was three for two on items and you also got a free gift for spending over £5. I'll be featuring the free gift here at the end of the week so look out for that. What I wanted to feature today was the Define & Conquer palette/kit, which is a cute little compact containing a light and a darker powder for contouring.
I have to admit contouring was a bit like a foreign language to me. It was really scary when it first became a 'thing' but now I'm seeing these sorts of kits come out that don't have such scary looking shades in them, so I thought I'd pluck up the courage and try one out.
Thankfully this came with a handy little guide, telling me where on my face to apply which shade of powder. I found it extremely helpful and a bit less nervewracking when applying. After applying foundation I usually look a little pale and while blusher does help to add some colour into my cheeks, I'm still a little ghostly elsewhere so the darker contour powder really helped my face to look a little less dead, while the highlighter helped to add a bit of a glow.
I have to admit I applied it very minimally, just because I wasn't sure what I was doing and had this fear of ending up with brown stripes across my face, but I was pleased with the finished result and could definitely see a bit more colour in my face, which may not show up in the pictures incredibly well, but I promise you it's there!
I definitely think practice makes perfect when it comes to contouring so I like the fact the powders are blendable and buildable, enabling you to keep things quite simple or you can go all out Kim /kardashian if you to choose. This is a great little foolproof compact for people like me who have never tried contouring before and are a bit scared of it. It's like contouring for dummies!
Have you tried the Define & Conquer kit from Seventeen Cosmetics? Let me know your thoughts in the comments.