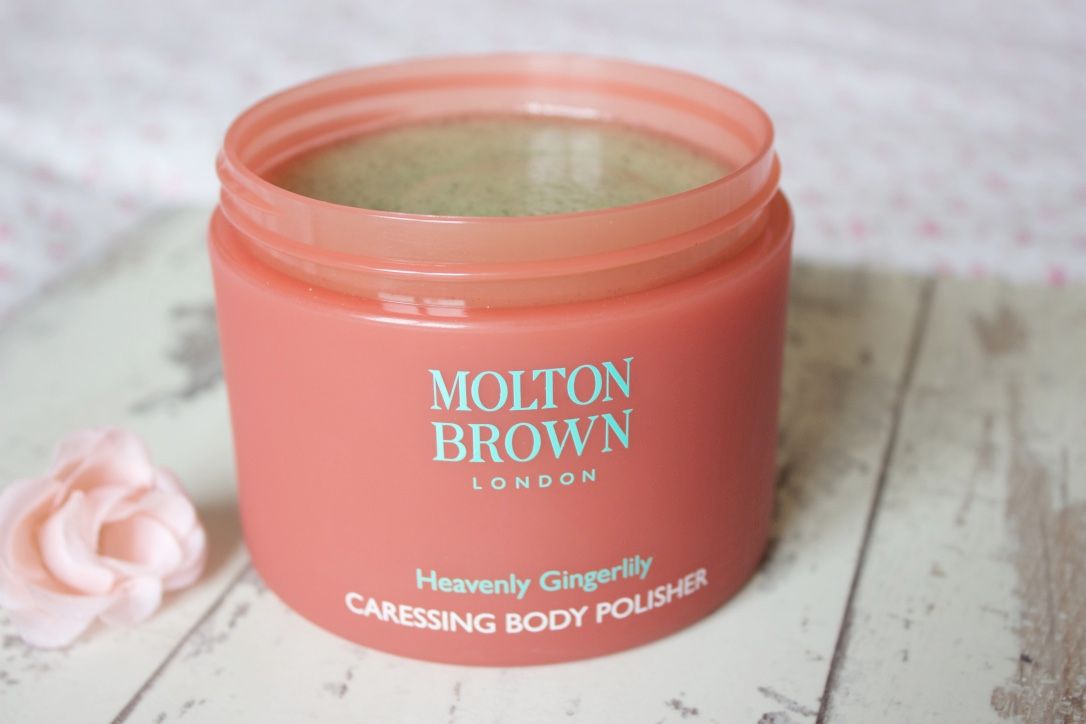 This package was probably one of the most dreamy packages I've received as a blogger so far. It contained some products from Molton Brown's new
Heavenly Gingerlily
collection*. The range has launched to celebrate Molton Brown's new set of
Body Polishers
...the 3-step Gingerlily routine, containing a body wash, polisher and body lotion infuses scents reminiscent of Tahiti to leave skin perfectly pampered.
I absolutely adore Molton Brown products and every time I pass one of its shops I just have to have a look and a sniff around. All the products are super luxurious and are the ones you only get on special occasions like birthdays or Christmas so I'm feeling super lucky to have received this heavenly little package.
The Gingerlily scent is heavy with ginger, of course, as well as white lily and a kick of spicy tuberose. All of the products contain Polynesian tamanu nut oil too, which makes them really enriching on the skin.
The body wash and lotion are both so lovely and softening on the skin. The body wash is lovely and spicy smelling and really fills the shower with aroma. I'm not usually keen on body lotions as they often don't dry very quickly and leave skin feeling sticky but this wasn't the case here. The lotion is lovely and creamy and dries super quickly. It's lovely and softening on the skin too after you've buffed yourself with the polisher.
The sizes of the bottles mean these are going to last forever as well but the real star of the show is the body polisher, which contains Tahitian black sand and leaves the skin feeling ridiculously soft. As you use it it transforms from a gel-like substance into a milk so it's really easy to use in the bath and shower. It's great for using on dry skin and I suffer from horrid itchy bumps on my legs after shaving, so this really helps to soften my legs out a bit!
I know it's still a little early but if you're getting your Christmas lists written and things in order then this set would make a lovely gift for someone.
Have you tried the new Heavenly Gingerlily collection? Let me know your thoughts in the comments. *This post contains PR samples.
Before you go, why not nominate Cherry Pie in the Cosmopolitan UK​ Blog awards
here
under the 'Best Beauty' category.