Recently I went on a shopping trip to Birmingham and of course had to pop into Primark. My nearest Primark is the Bristol one, which alongside the London ones is probably one of the biggest in the country I believe, however I found more in the Birmingham one than I ever do in the Bristol one, mainly beauty tools/nail polishes.
I was seeking out the PS Pro range from Primark in particular and was really impressed with the amount on offer. I got myself a new bargainous eyeshadow brush and some rose gold/copper eyelash curlers, which are not only necessary tools but they make nice blog photo props too! I was in the market for some new tweezers too and for £1 I picked up a pair of pretty Aztec print ones.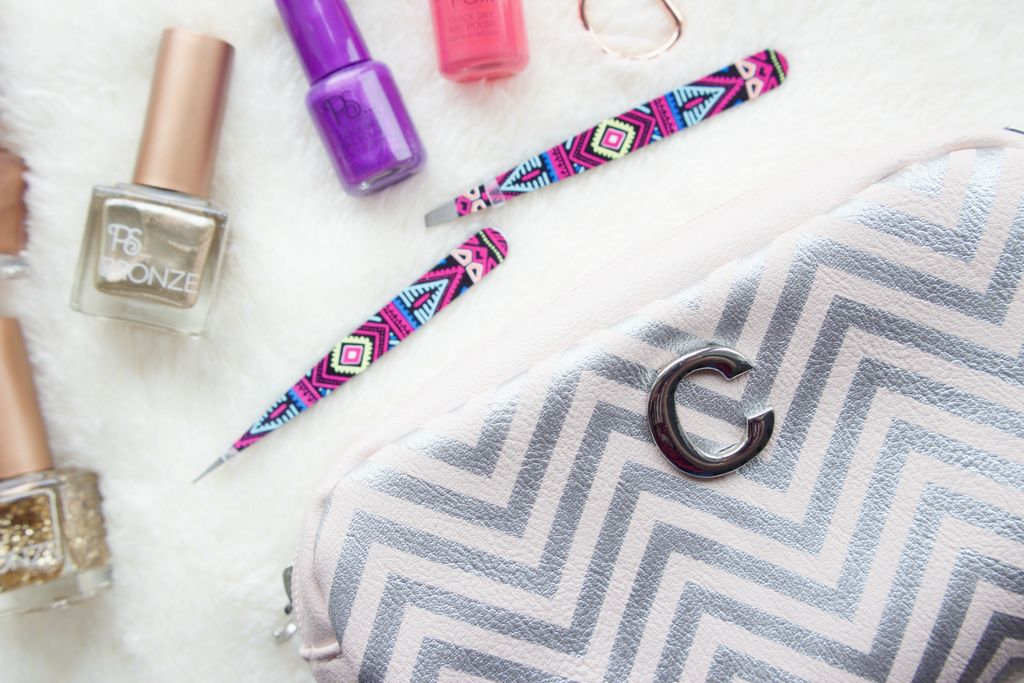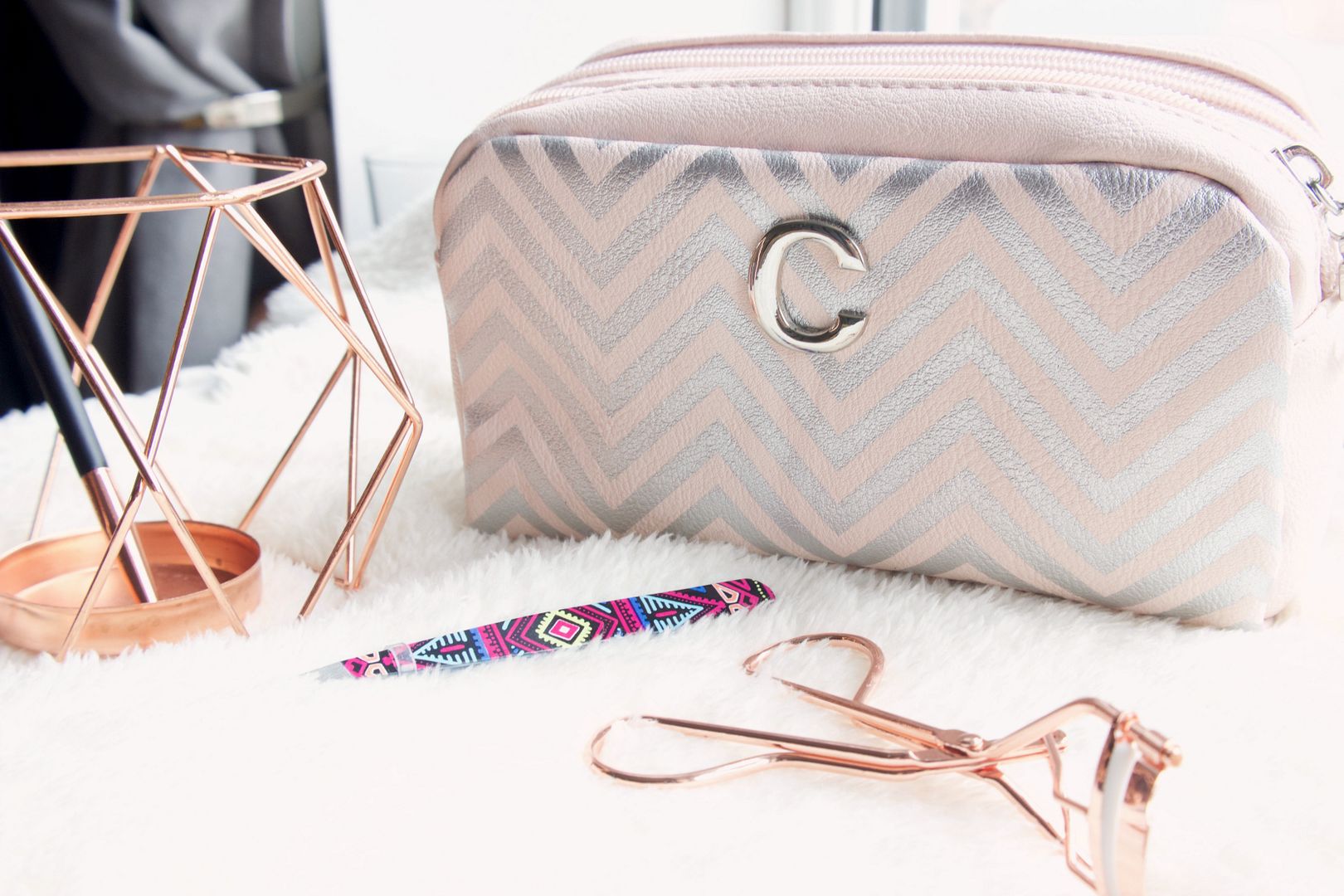 Primark has always been great for make-up bags too. I have loads in my collection but I spotted another with my initial on it and just had to pick it up. It was only a couple of pounds and is really roomy so can fit lots in. Again another product that can also be used as a blog photo prop - don't you just love it?!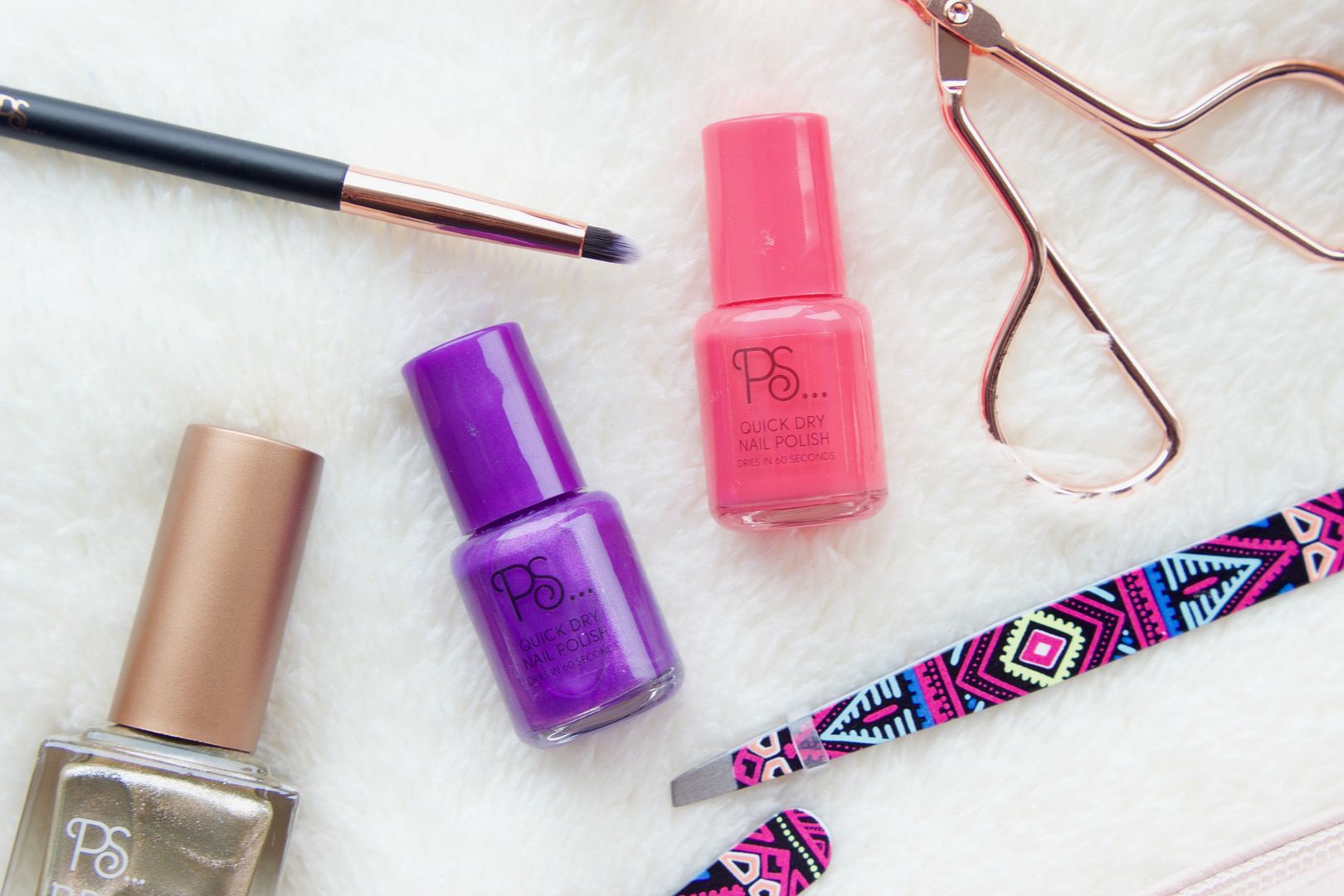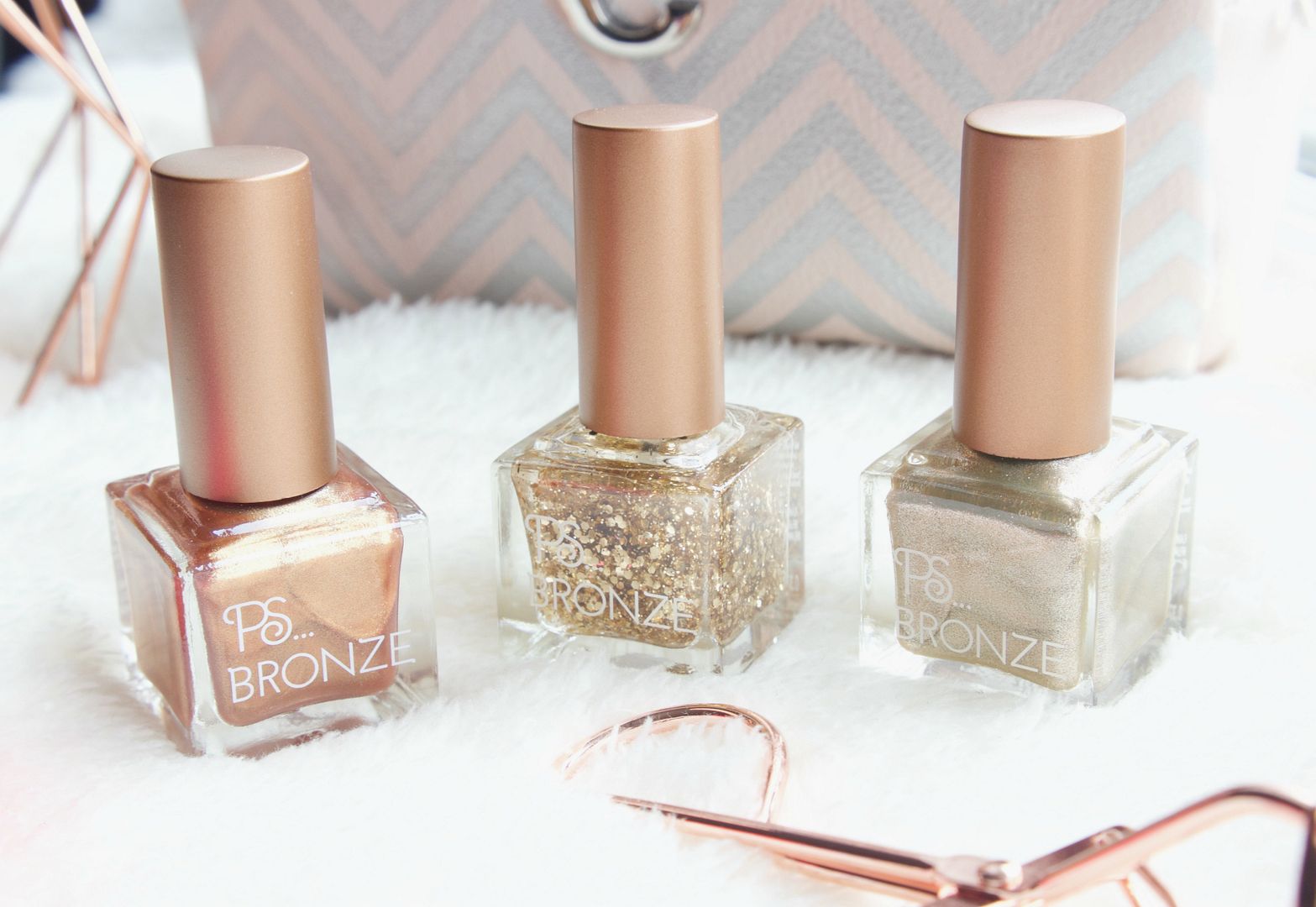 What really impressed me most about Primark's beauty offerings were its nail polishes. There was a HUGE selection of pretty colors but I chose to pick up two really cute, bright polishes, which were only 60p each. I also picked up a pack of three bronze/glitter polishes. These are definitely my favourite, the colours are just gorgeous and I can't wait to feature them in a Manicure Monday post.
Have you picked up anything from Primark recently? Let me know in the comments.
Before you go - voting in the Bloggers Blog Awards is now open and it would be great if you could vote for me for Best Beauty Blog! You can
VOTE HERE