A couple of weeks ago I wrote a post about my
New Look blog photo prop haul
and I have say it went down rather well. It seems I'm not alone in seeing homeware products as blog photo props instead so when I was in London recently I just
had
to pop into H&M Home.
I was very good and quite restrained, just picking up three little bits in order to give my blog photos a bit of a makeover as I have to admit the copper props were getting a bit samey in every pic. I got myself a very pretty silver pinapple, which only when I got it home did I realise it was a candle, a geometric print cushion cover and a small porcelain plate with some really cute detailing around the edge. You can see the first set of photos I took with the new props
here
and I have to say I'm really pleased. I like the monochrome look and the plate in particular is fab for popping nail polishes on.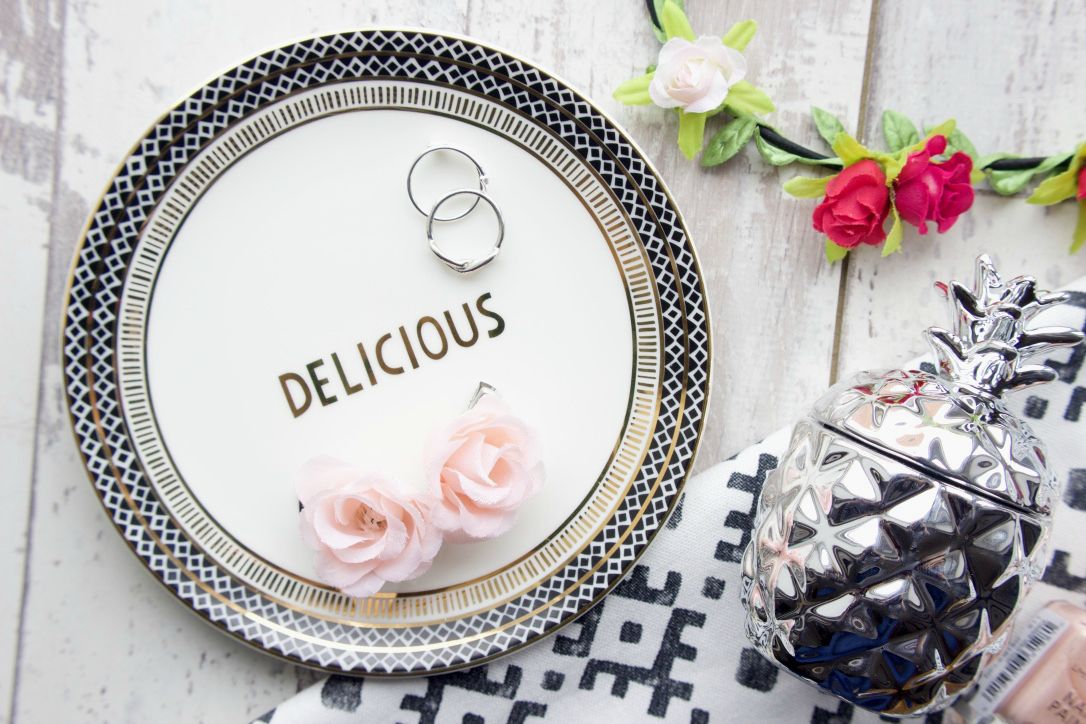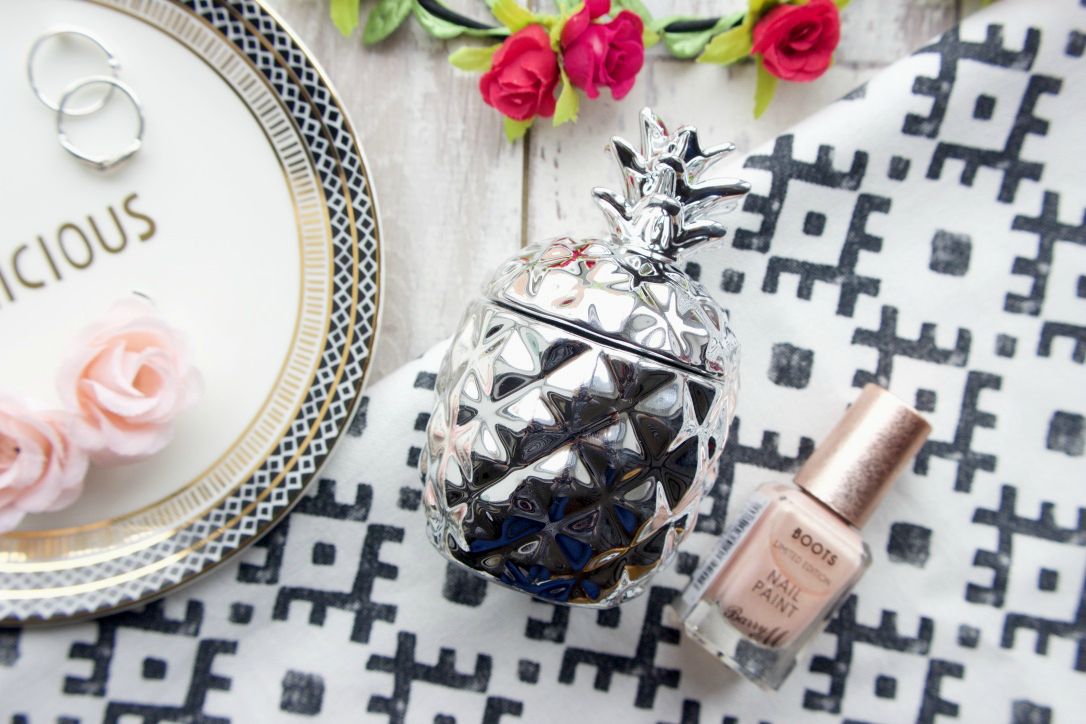 I'm starting to build up a bit of a collection of little plates, they're just perfect props for blog photos and I've seen lots of other bloggers using them too. I know that TK Maxx and Sainsburys have lots of cute ones so I may need to pick up some more. I love the detailing on the edge of this one, very pretty with the blank, white and gold colour pattern.
I also find that tea towels and cushion covers make fab backgrounds too, in particular monochrome ones with geometric patterns like this that I picked up. It looks nice just poking out of a photo and takes away the harshness of the fake wooden floor background. I definitely need to pick up more cushion covers, H&M had loads of different colours and patterns...I feel like this could be my new obsession.
So what are your thoughts on this mini H&M Home haul? What bits have you picked up recently for use as blog photo props? Let me know in the comments.