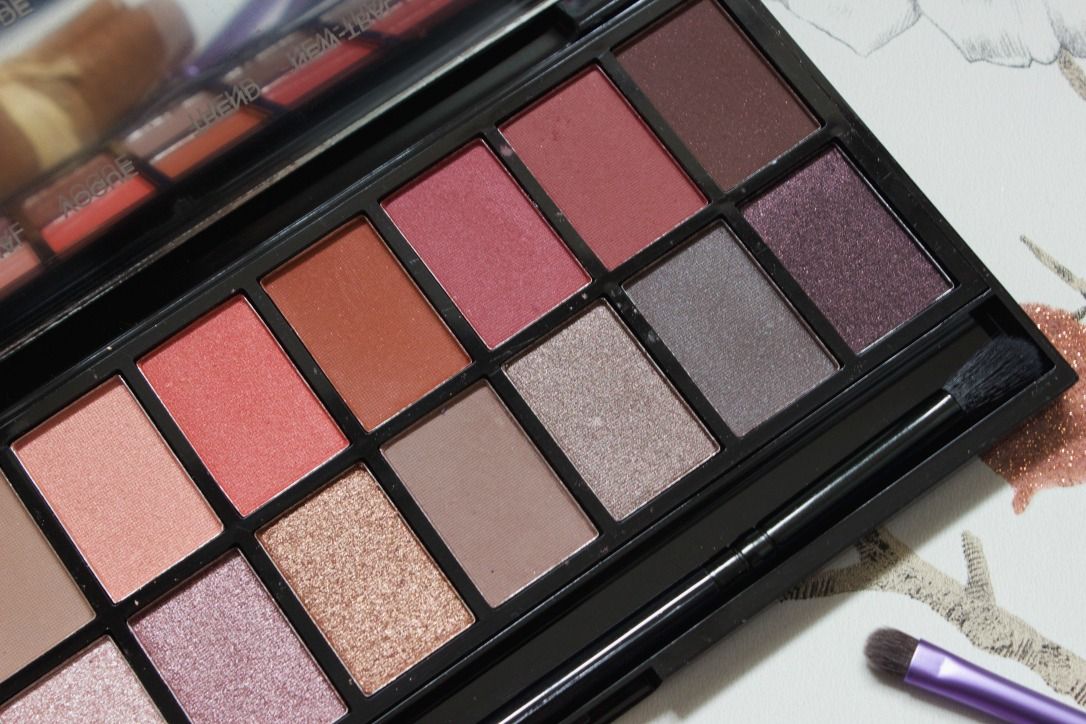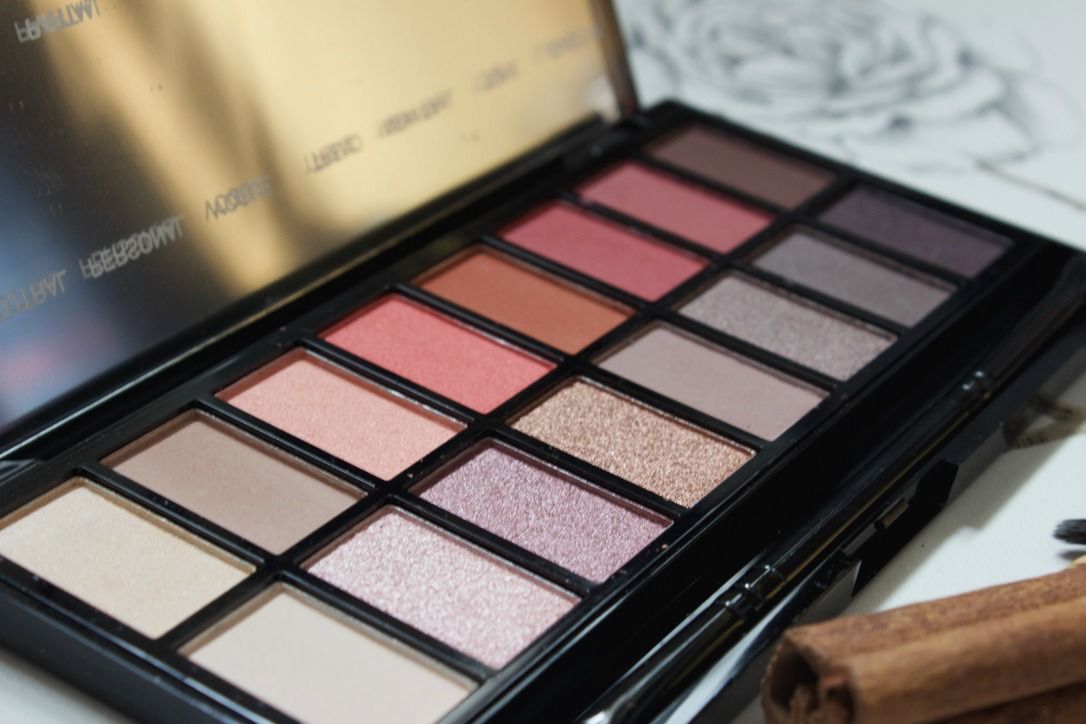 There's a really fine line between a berry/autumn eye look and looking like Gerard Way from the Three Cheers era. It's all about the autumnal eye make-up look at the moment so I thought I'd give Makeup Revolution's much hyped
New-trals vs Neutrals Palette
a go as everyone else seemed to be raving about it so much.
As much as I still love MCR to this day, I'm keen to not go down the red/pink eye look and I think the key to this is to use more plum/berry tones than red/pink ones. The New-trals vs Neutrals Palette does have a couple of red/pink shades but they can be toned down by using some of the darker plum/berry shades. For this finished look I went for a mix of the red and pink with the shimmery deep purple, a couple of the taupe shades for the base and the copper glitter all over. In my opinion I think it's a good berry look without leaning too much on the 'been punched in the eye' side.
Each shade in the palette is super pigmented and blendable. There's a good range as well from very basic bases right through to the super glittery copper. It's a nice change from my usual neutral palettes, which are all different shades of brown, the go-to neutral these days is a more plummy tone but I rather like it. I think it works especially well on brunettes but I could be bias.
For £6.99 the palette is a right little bargain! The shades have fab staying power as well so you really get your money's worth here.
Have you tried the Makeup Revolution New-trals vs Neutrals Palette? Are you ready to embrace the berry eye? Let me know in the comments.
Before you go - are you following Cherry Pie on Bloglovin? Do it
here
!