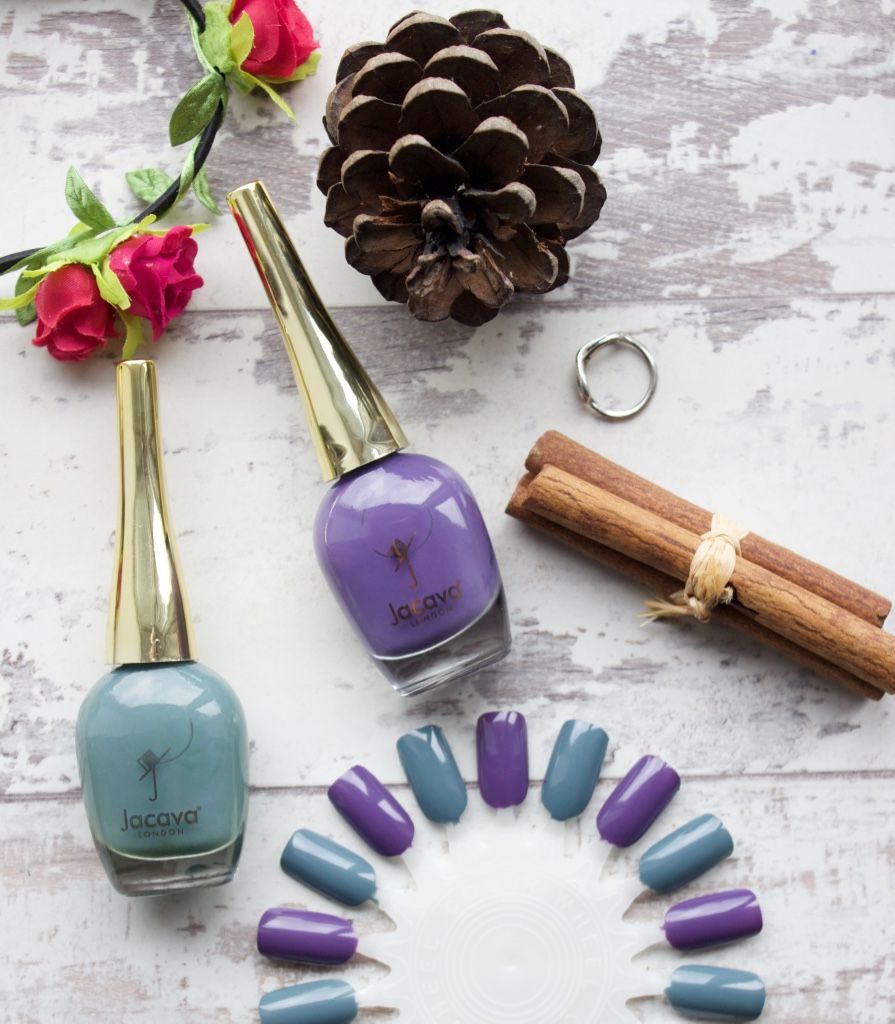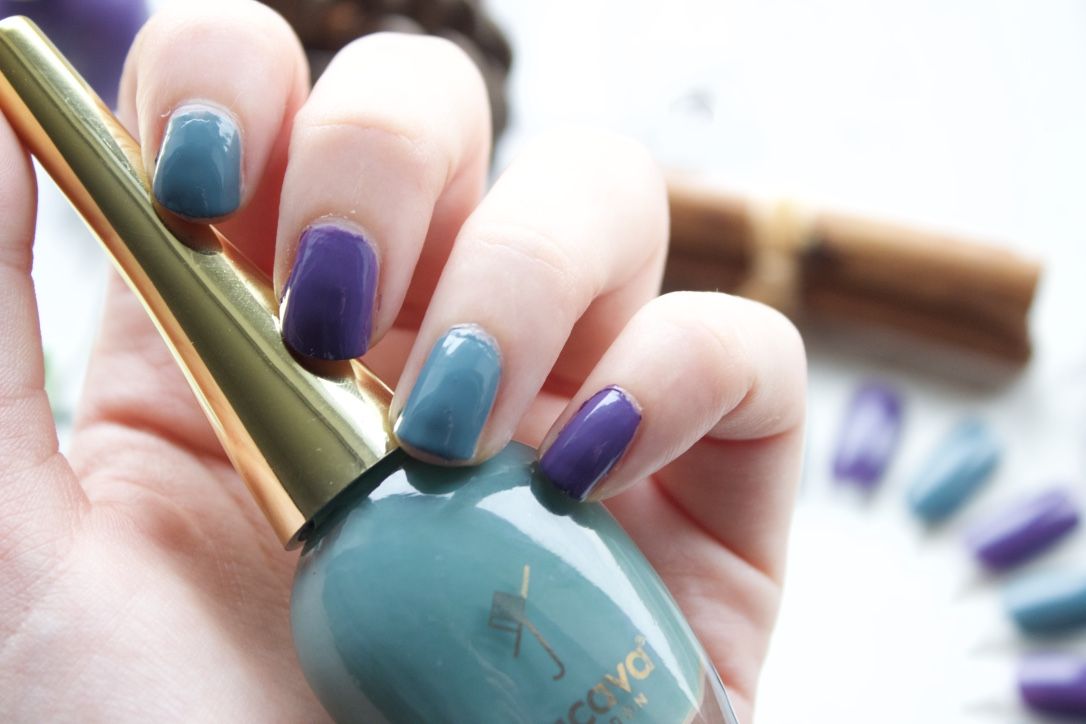 Today I thought I'd talk about a brand that I've only recently discovered, Jacava, and its new Woodlanders AW15 Collection of 9-free nail polishes. The range is actually one of the first in the UK to be 9-free, never mind your 3-free or 5-free, all the polishes are not only vegan-friendly but they're free from Formaldehyde, Formaldehyde Resin (otherwise known as Tosylamide), Toluene, Paraben, Camphor, Dibutyl Phthalate (DBP) and all phthalates, Xylene, Ethyl Tosylamide and Lead so you can be sure you're not subjecting yourself or your nails to lots of nasty toxins.
The Woodlanders collection contains 17 gorgeous shades, which have all been inspired by the 2015 catwalks and the general colours that come along with the autumn season in Britain. It was SO difficult to choose which shades to go for but in the end I opted for the dusky purple
Phene Street
, named after the street where Dylan Thomas famously frequented the Phene Arms, and the beautiful grey/green/khaki/sage
Shawfield Street
.
Aside from the great range of shades, each with a great meaning behind them, what also caught my eye about this range is the insane packaging. It's very luxurious and printed in none other than 22 carat gold. I love the curved bottle shape and the long and slender brush handle, which make it really lovely to handle and apply.
The polish applies really wonderfully, not too thin or thick and you could even get away with just one coat per nail. I opted for two coats and I absolutely love the colour combination of these two shades together. Unfortunately they haven't quite survived the washing up test and there is quite a bit of chipping after only a day or two. However, I've not applied a top coat so that could help keep them in place, it definitely isn't needed to add any shine as the polishes dry super quickly and with a lovely shine to them.
Each polish is £15.50, which isn't too expensive for what you're getting. Not only is it animal friendly/vegan-friendly but it is 9-free so super kind to you and your nails. I expect the 22 carat gold printing adds to the price tag but it's definitely worth it as the colours are fab. These are the sort of nail polishes I would buy myself as a bit of a pay-day treat!
Have you tried the Jacava Woodlanders AW15 collection? Let me know in the comments.
Before you go - are you following Cherry Pie on Bloglovin? Do it
here
!
*This post contains press samples.