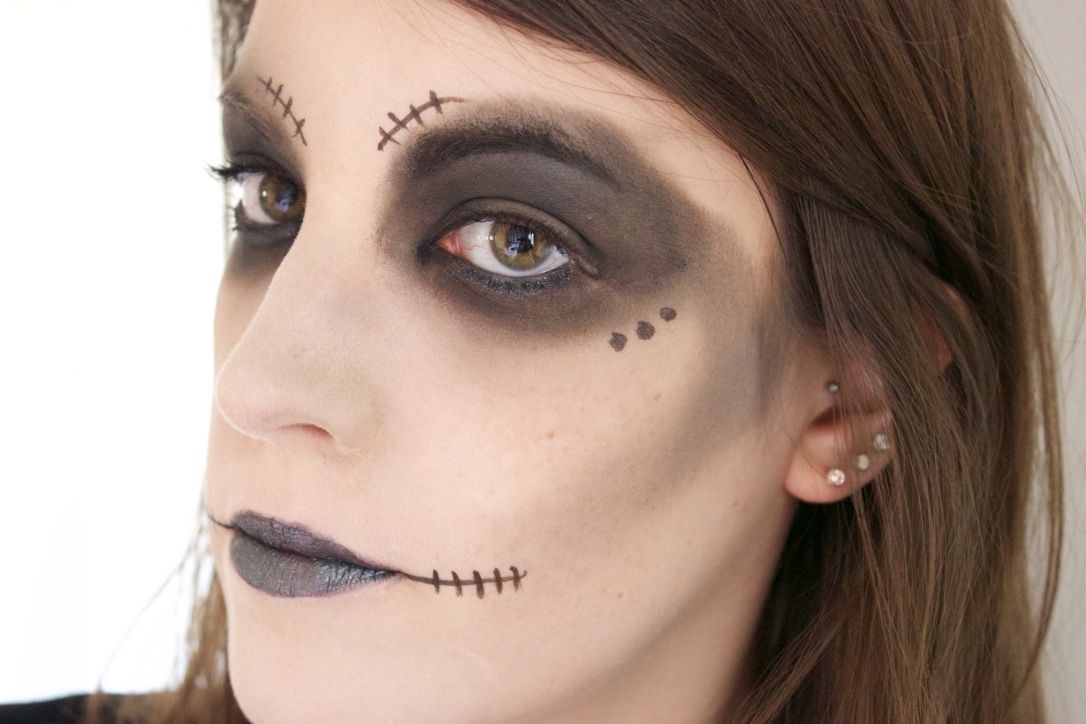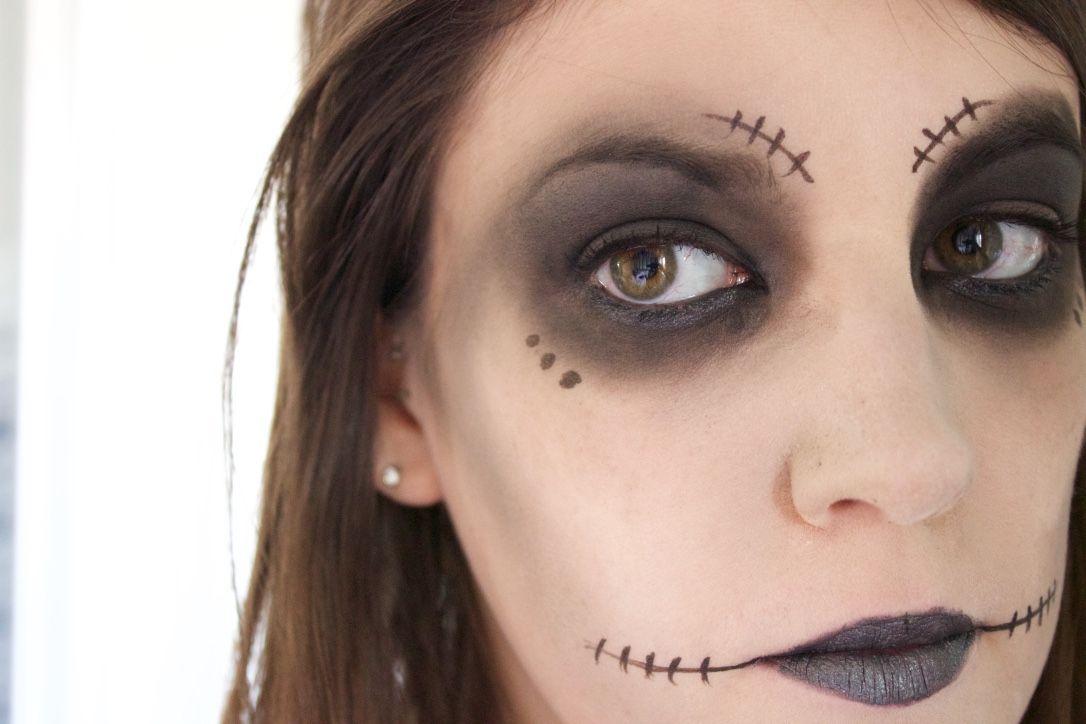 For some reason I've got really into Halloween this year. When I was at Uni I used to hate having to dress up and my costumes were never very imaginative but inspiration seems to have taken hold and on Sunday afternoon I decided to have a go at a couple of 'easy' Halloween looks, this skeleton being one of them.
Again I used the
Seventeen Define & Conquer
palette and the lighter shade to make myself look ultra pale. It would be great to use a white foundation/facepaint to get a more realistic skeleton base.
I also returned to the trusty
Makeup Revolution Give Them Nightmares
palette and went nuts with the black eyeshadow. I blended it out massively and used a blending sponge to bring it down my cheeks to make me look a bit more skeletal.
I didn't have a black lipstick so used a shimmery black eyeshadow pen and drew on the fake stitches with an eyeliner pen. It was ridiculously easy. For someone like me (lazy) it's the ideal Halloweek make-up look. What do you think?