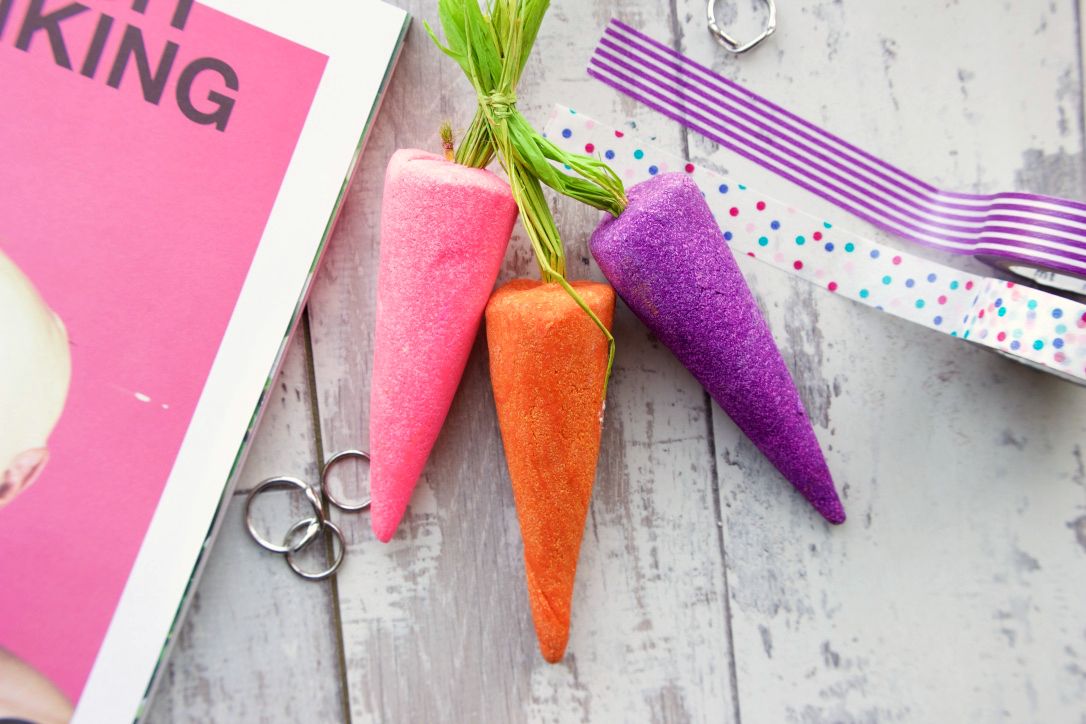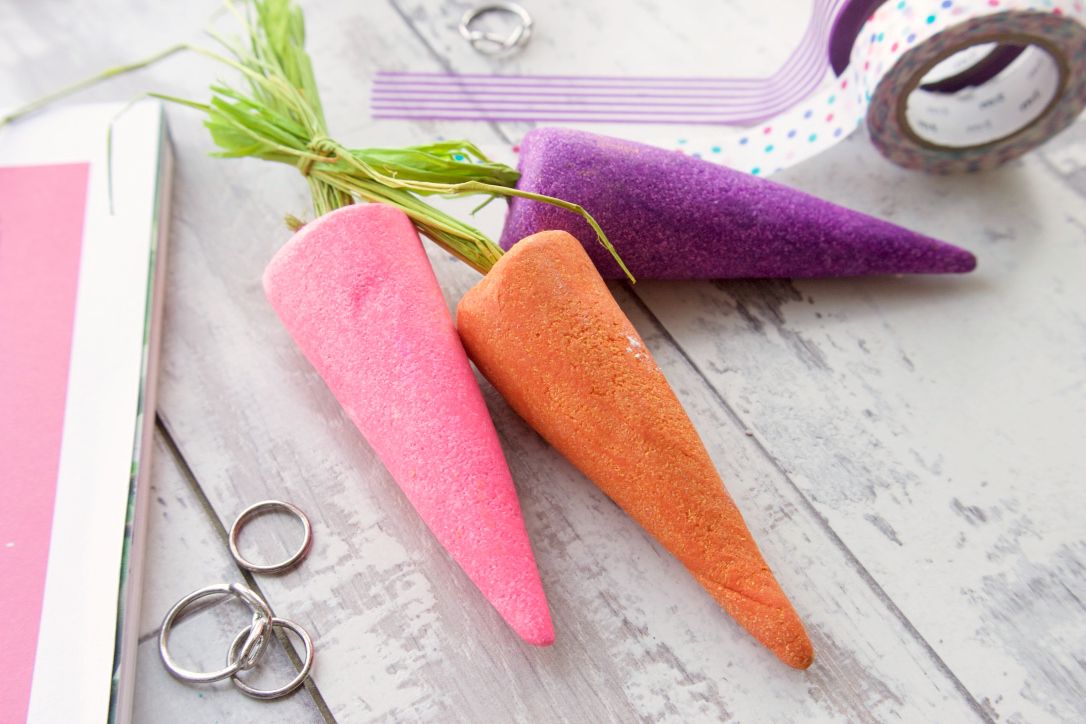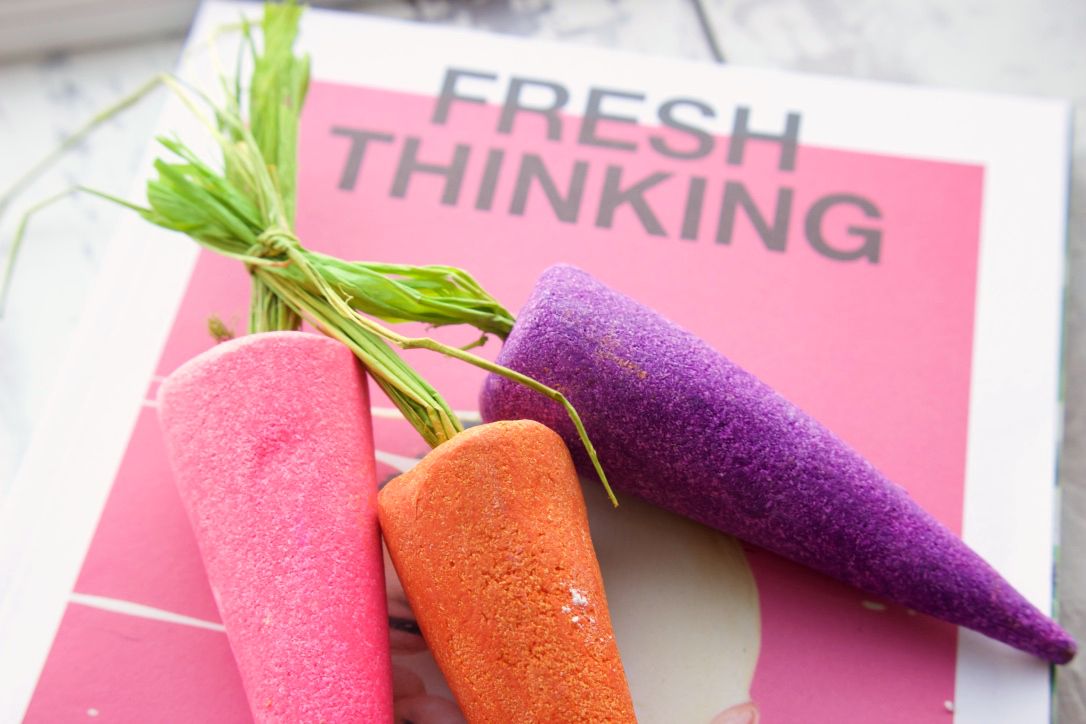 Every year I tell myself I'm going to buy something from the Lush Easter collection and every year I don't or I forget and it becomes too late but this year I made sure to buy myself a little treat to get me back in the mood for having baths again.
I go through phases of having baths loads then not at all (don't worry I do still wash, just in the shower!) as I get bored with the products. I find most bath products, such as bubble baths and bath oils, come in bottles that are way too big and they take ages to use up so things like bath bombs or bubble bars from Lush keep things a bit more interesting and fresh!
I decided to go for the Bunch of Carrots from the Easter collection just because they're so fun. When you think about it, you're running a carrot under your bath tap, it's so strange but it produces such lovely results, with lashings of buchu, lemon and grapefruit oils spilling out into the water. What's even better is that they're reusable so you can run one under the bath for a little while and then put it to one side to use for another time.
£6.25 for three carrots is pretty reasonable, especially as you can reuse them so one is going to last absolutely ages. They small amazing too and they're a pretty good size. They'd make a fab little gift if you're putting some kind of Easter basket together for someone who's a bit too old for an Easter egg hunt! I'd definitely recommend getting your hands on these if you can!
Will you be buying yourself a bunch of carrots for your bath? Let me know in the comments.