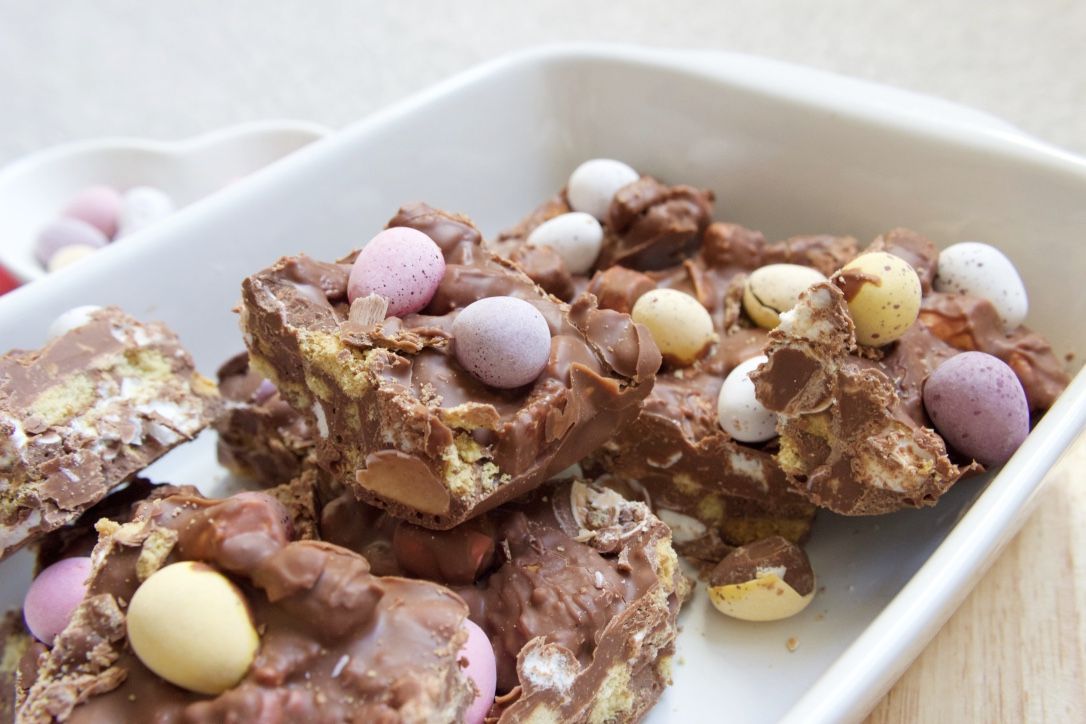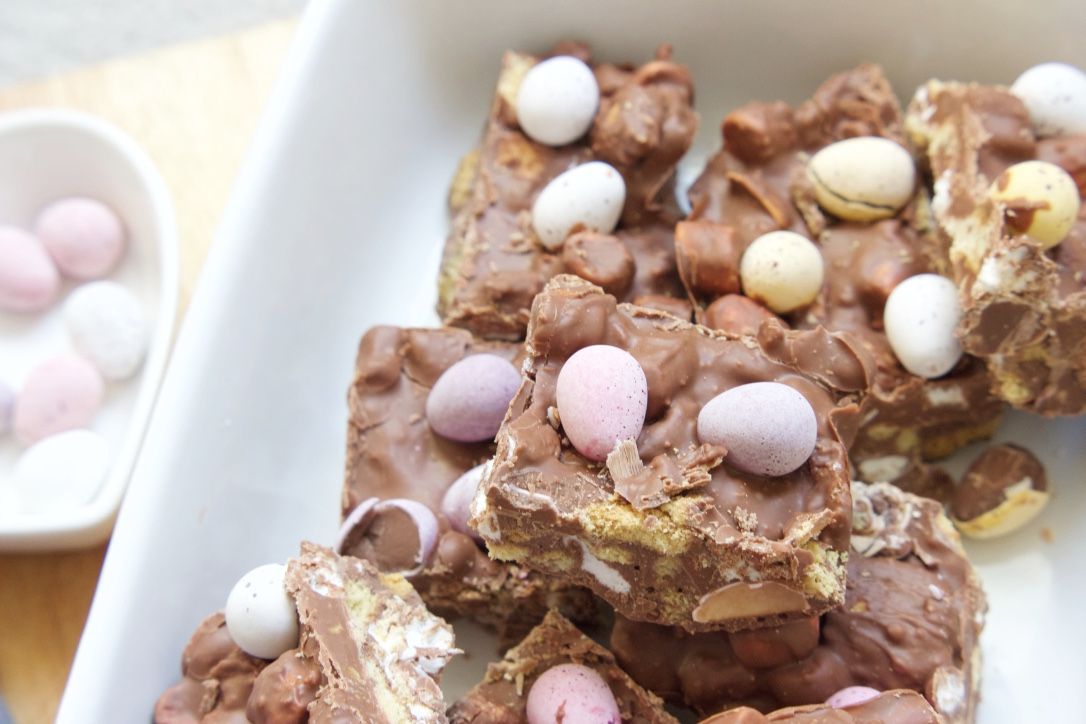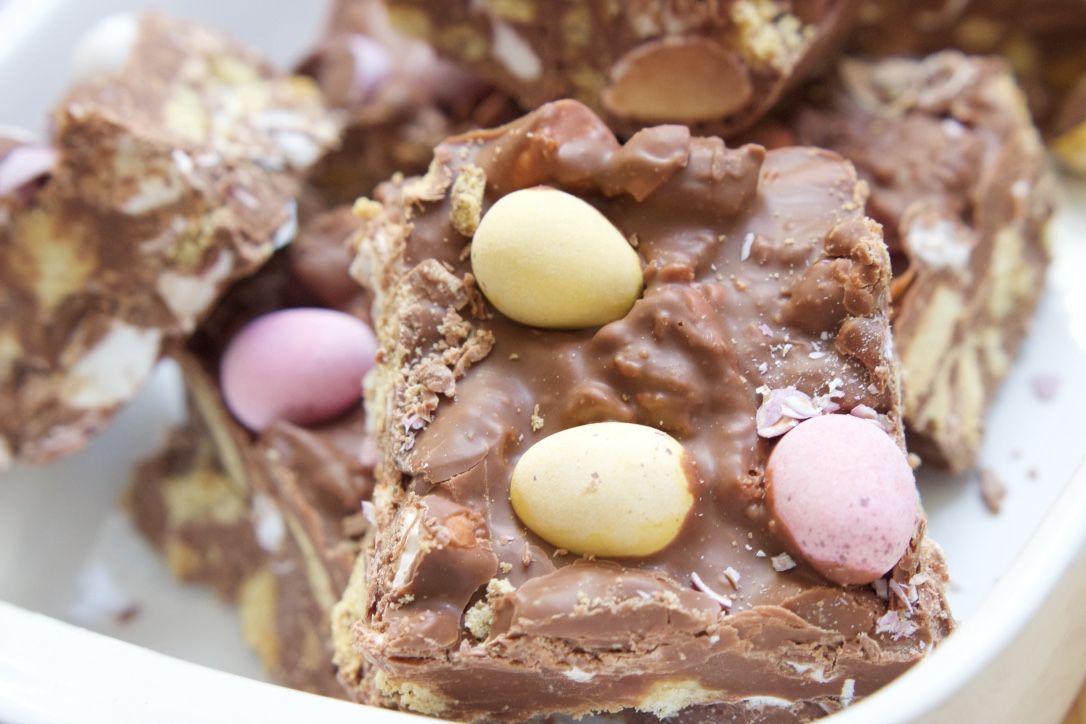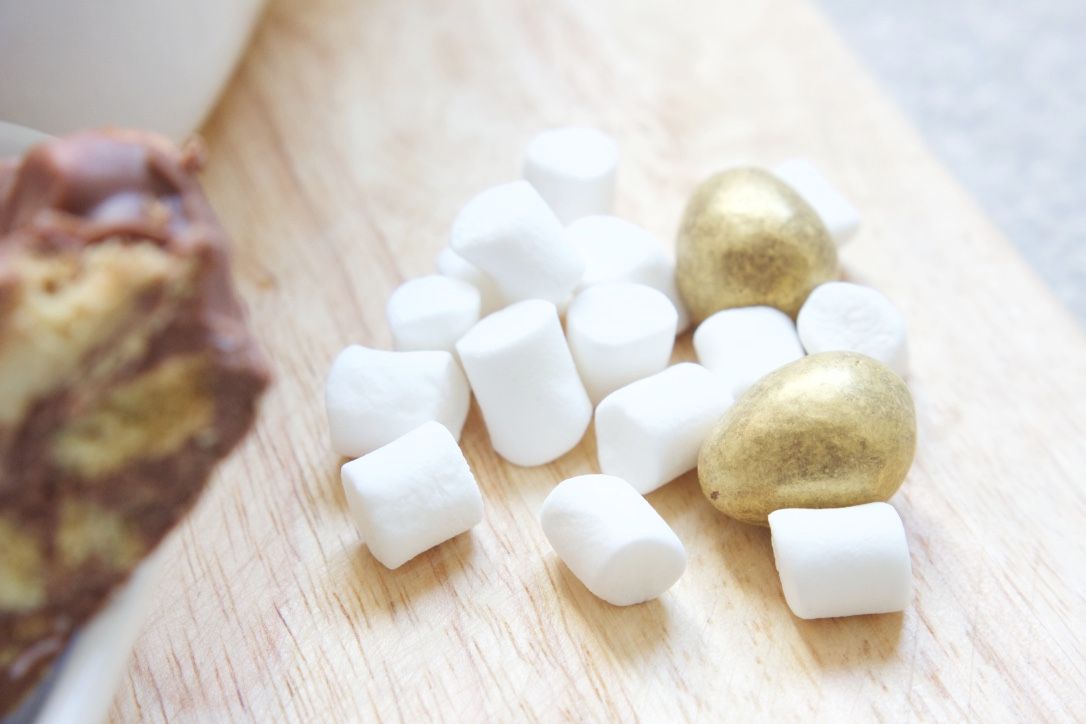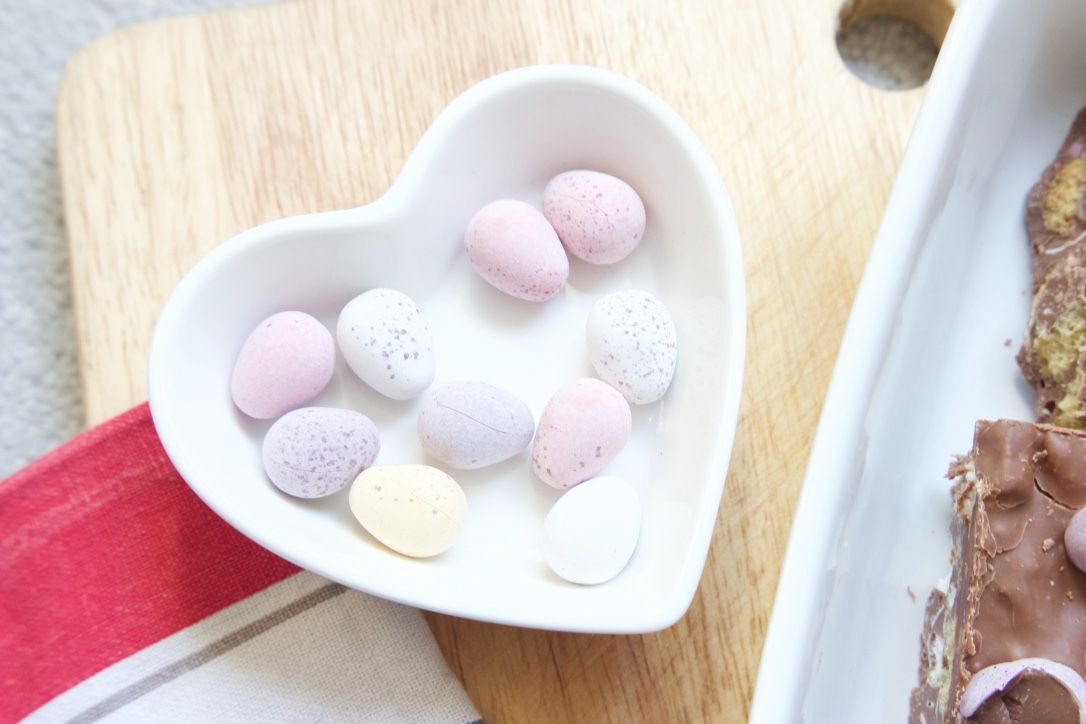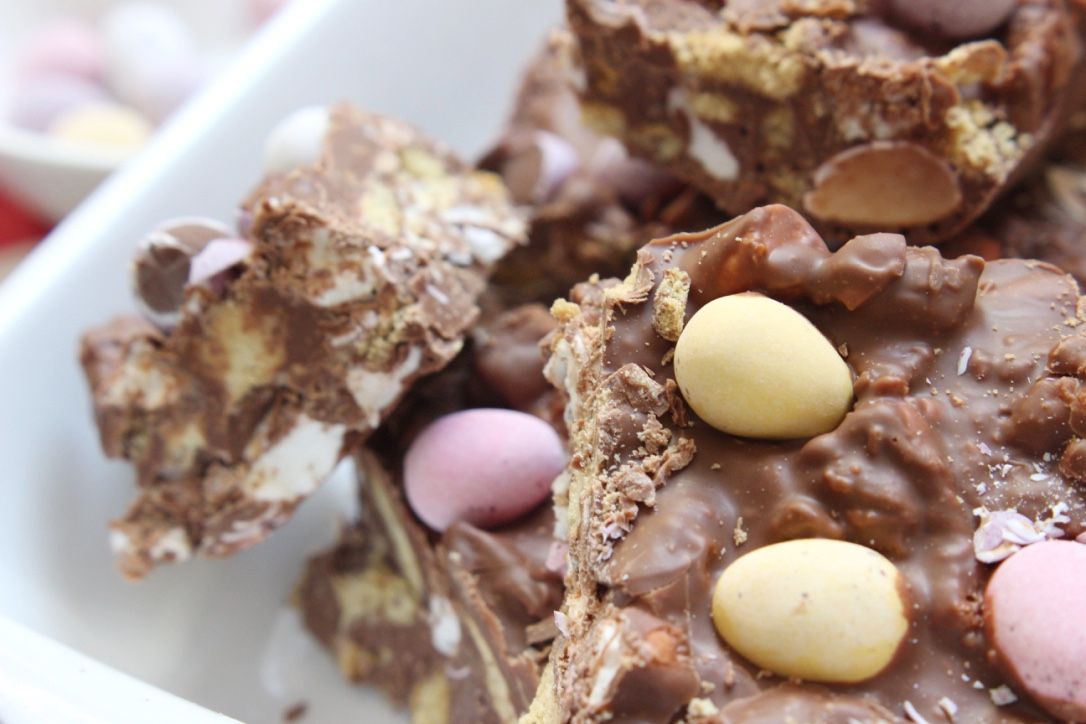 Happy Easter everyone! This is the first and probably last baking post on this blog. On Friday I gave
these
Mini Egg Rocky Road Bites a go and I thought I'd feature them on the blog just to prove that even baking idiots like me can create some delicious snacks!
The best thing about these is not that you can sneakily eat handfuls of mini marshmallows and mini eggs as you go but there is absolutely no baking involved. That means no ovens, no burning tops and no soggy bottoms. You literally only need the hob for melting the chocolate and even an idiot like me can do that!
Ingredients
Mini eggs - alternatively you could use Smarties as they aren't so seasonal!
Mini marshmallows - I was hoping for pink and white ones but only white ones were left!
400g chocolate - the original recipe specifies white chocolate, but I used milk, yum!
A pack of digestives - the original recipe specified 400g but I only used around 8 biscuits in total!
Method
Line a cake tin or even an oven tray (like I did!) with clingfilm or grease proof paper
Melt the chocolate in a bowl over a saucepan of simmering water
Crush up the digestives, I'd recommend crushing three to four at a time so you can judge how many you need
Mix in the digestives, a couple of handfuls of mini marshmallows and mini eggs
Add more digestives if you think they're needed
Make sure everything is coated in the chocolate
Pour into the cake tin and even out
Pop more mini eggs on top
Put in the fridge for 2-3 hours depending on how much you've made - I found mine took 3-4 hours to properly cool
Cut to size!
Easy! Please tweet me your pics
@cherryp13
if you give these a go yourself! I'd love to see.