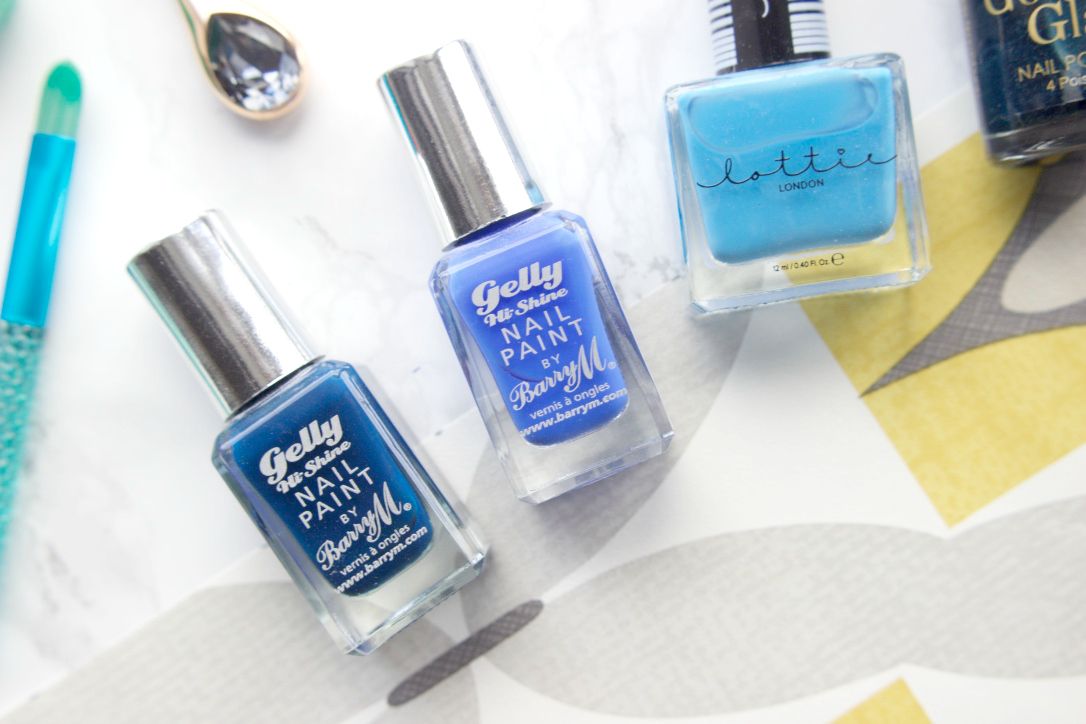 I don't know about you
but I'm feelin' 22
but I'm totally done with winter. Can it just bugger off already? I'm sick of the wind, the rain, the cold and the dark evenings (although they are very slowly becoming lighter I have noticed). I felt it really badly last week for some reason, I had just had completely enough of the darkness and I felt like I just needed some daylight so Vince and I went for a really long walk on the Sunday afternoon, which did us the world of good!
The moody weather has this week inspired my nail colour of choice - blue! Digging through my nail polish collection I found that I had quite a lot of blue shades, surprisingly. I had bright ones, glittery ones, dark ones, you name it I had it, so it was difficult to choose which ones to feature in this post. I went for the
Lottie London 'As If'
polish as it is such a firm favourite of mine. Not particularly moody, I must admin, but perfect for cheering yourself up if it is a pretty dreary day.
Collections
Gothic Glam polish in 'Poison'
is one I've owned since 2013, I can't believe it! It's the perfect moody blue/green shade with a hint of shimmer and I'm so happy I have rediscovered this polish for this post. It's definitely going back on my nails more often.
Of course this wouldn't be a nail post without a bit of Barry M making an appearance. I picked up the Gelly polish in
'Damson'
back in 2014 and I'm pleased to say it's still going strong. It's super vibrant and just very blue and it goes perfectly with the
'Blackberry'
shade, which I bought at the end of last year for my 'Alternative Christmas Nails' post. The Gelly range from Barry M is definitely my favourite and the 'Blackberry' shade is absolutely perfect for the moody blues look I'm going for.
What do you think of these moody blues nails? What's your favourite blue nail polish shade? Let me know in the comments.